One Comment
ifbCON Essentials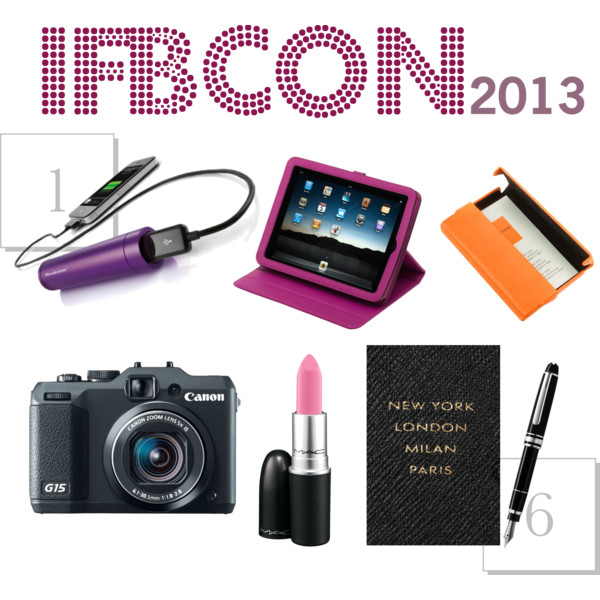 I'm headed to NYC bright and early Monday morning for a week in the Big Apple! While in NYC I will be attending the Independent Fashion Bloggers Conference (ifBCON) and am so excited! I put together a quick list of IFB Essentials for those of you last minute packers who are still wondering "what will I need at the conference?"
1. smart phone & charger- for those not from NYC your phone is your lifeline — the ultimate map, the way to contact your friends, etc. Without power the phone is utterly useless.
2. tablet- handy for taking notes during the event and for surfing the net to check out blogs that are mentioned
3. business cards- to exchange with all the other fabulous bloggers that you will inevitably meet
4. camera- don't miss a chance to snap some photos!
5. lippy- bloggers are always equipped with cameras, so keep yourself camera ready with a fresh swipe of color
6. notebook & pen- incase your tablet goes on the fritz. And let's face it, sometimes a pen and paper is just easier.
Anything that I missed or that you think I should pack as well? Any tips would be appreciated!