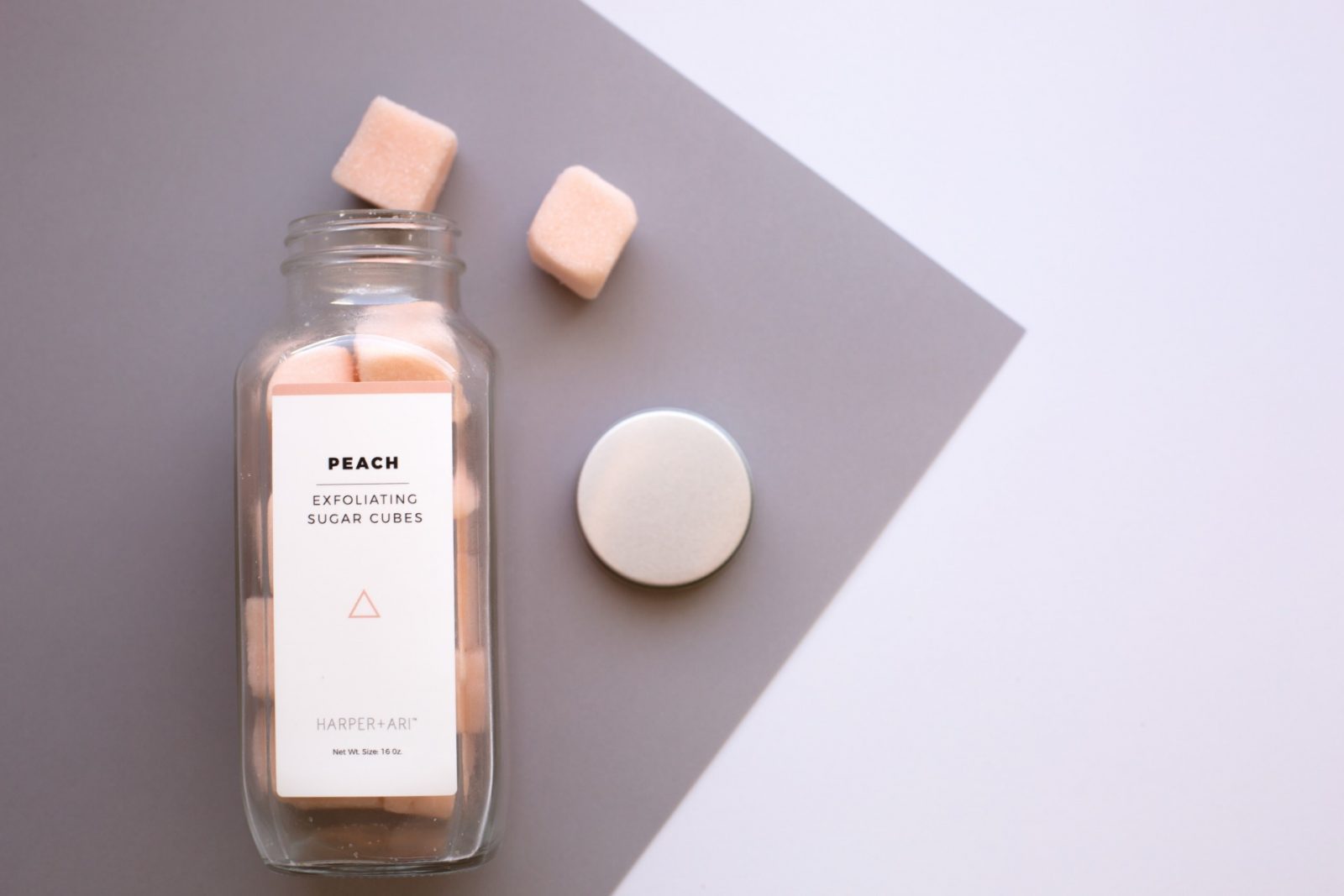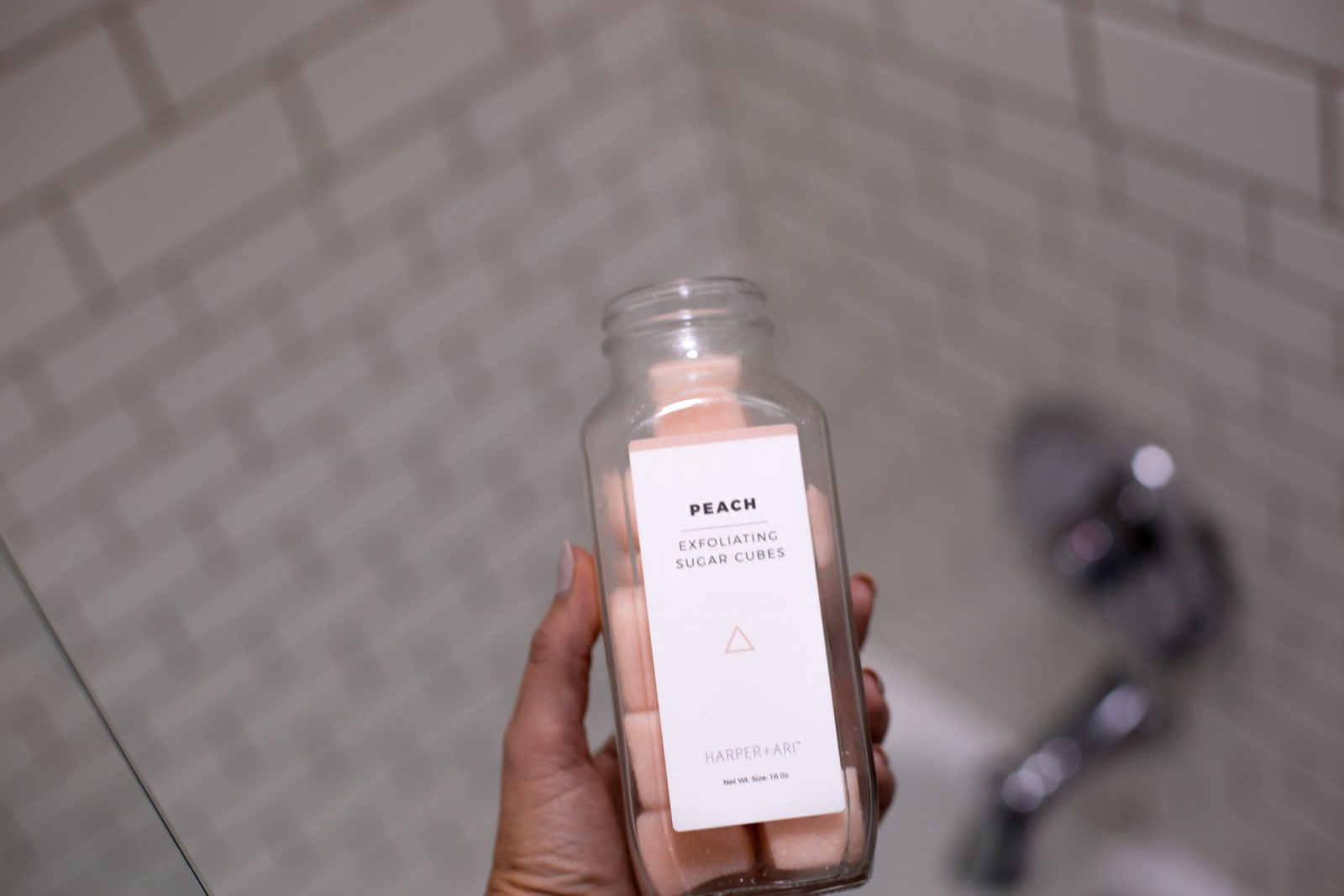 I've made it a priority to take time for self care weekly. Somehow these little sugar cubes from Harper + Ari target mind and body at once. The relaxation of the exfoliation of the sugar scrub paired with the peach aroma…. this is the kinda Sunday I'm talking about.
The scent of these peach cubes is divine. I'm not even typically a peach scent fan, and yet I nearly want to eat these things! It must be a common feeling because the package itself urges you not to eat them 😉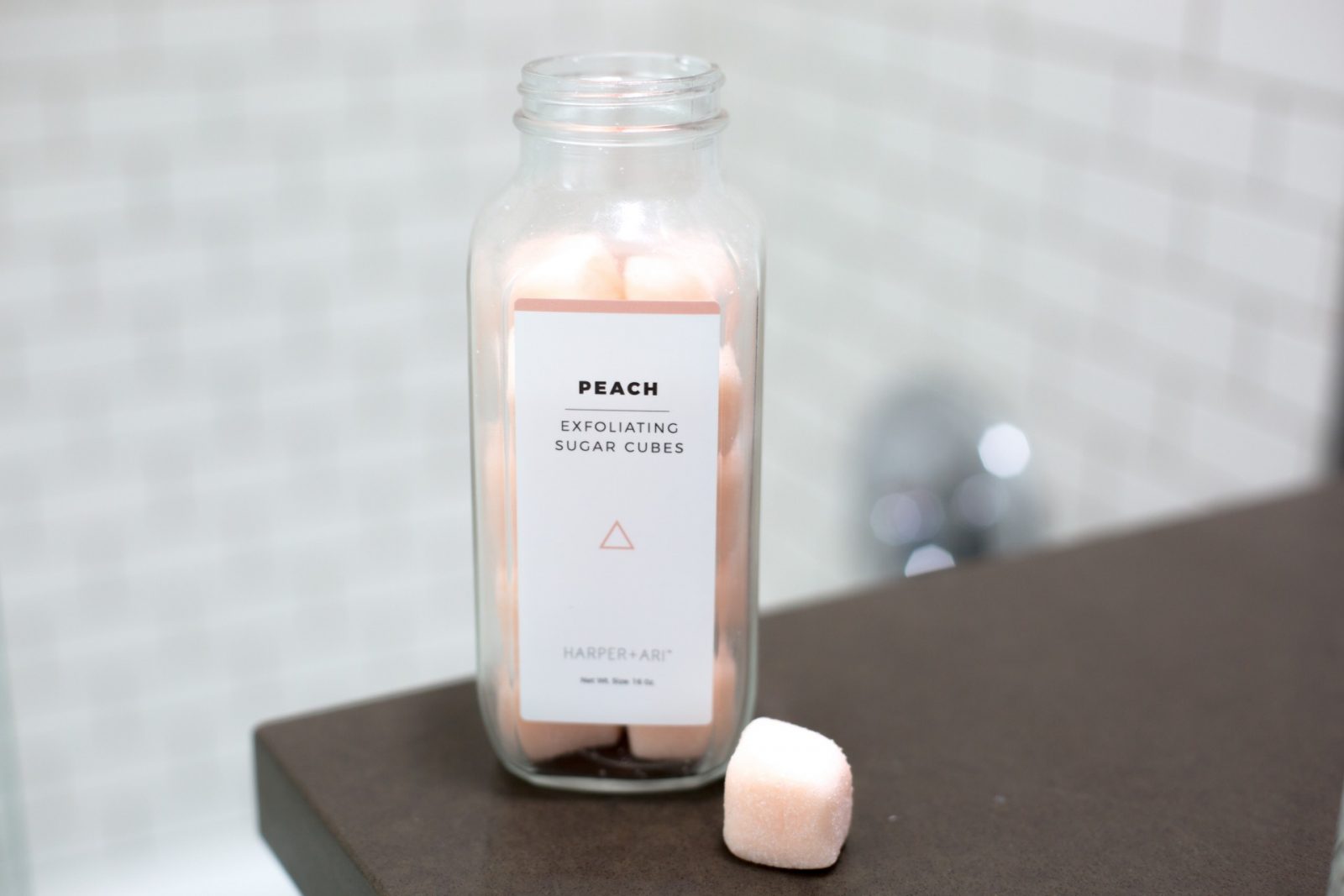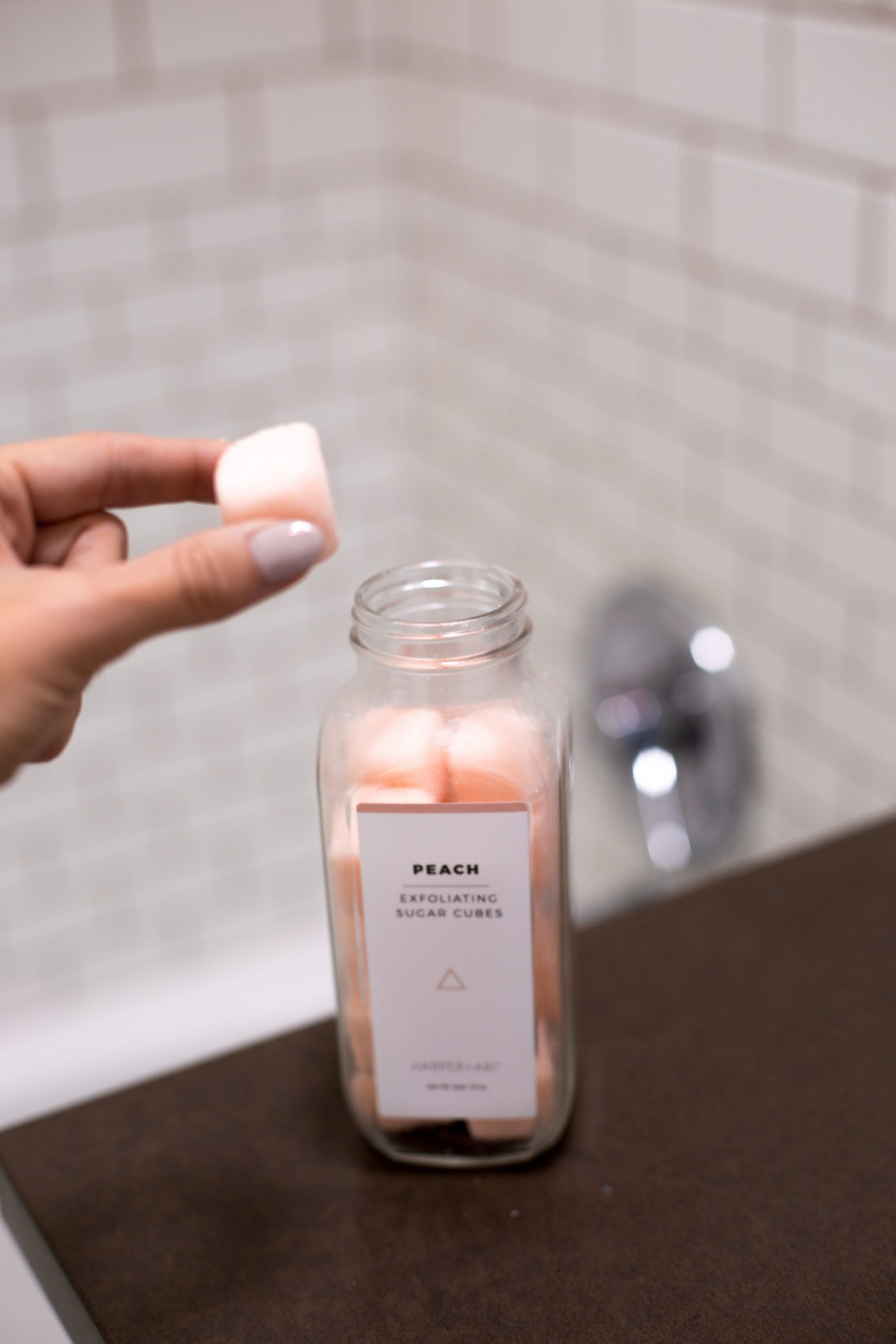 One little cube and you're good to go. Just mix it with a little bit of water in your hand and get your exfoliation on. I'm all about simple ingredients and these babies are paraben, sulfate, and cruelty free.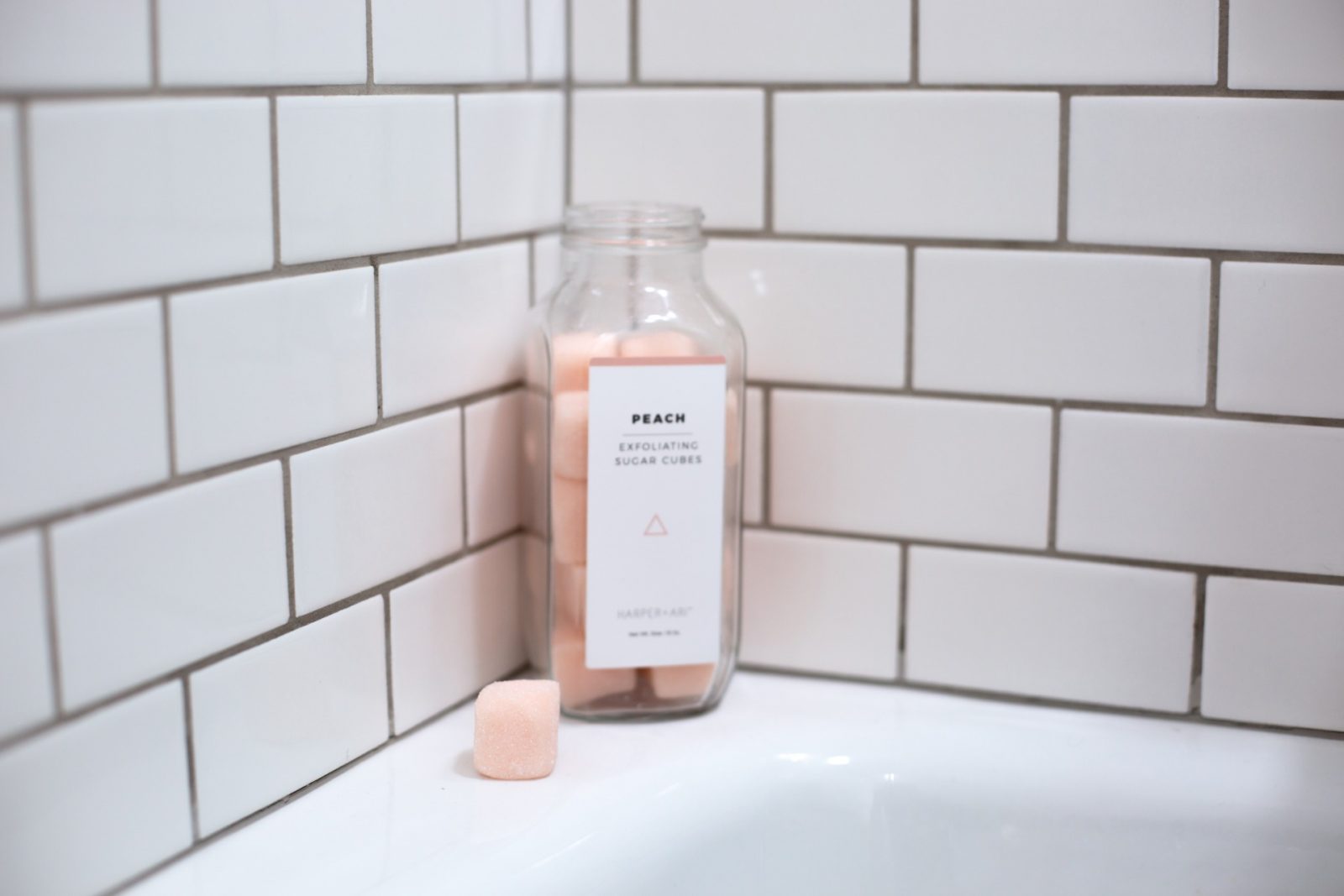 Aside from all this goodness, can we just take a moment for the packaging? You know I'm a sucker for packaging. I love that this is cute enough to stay prominently displayed in the bathroom.