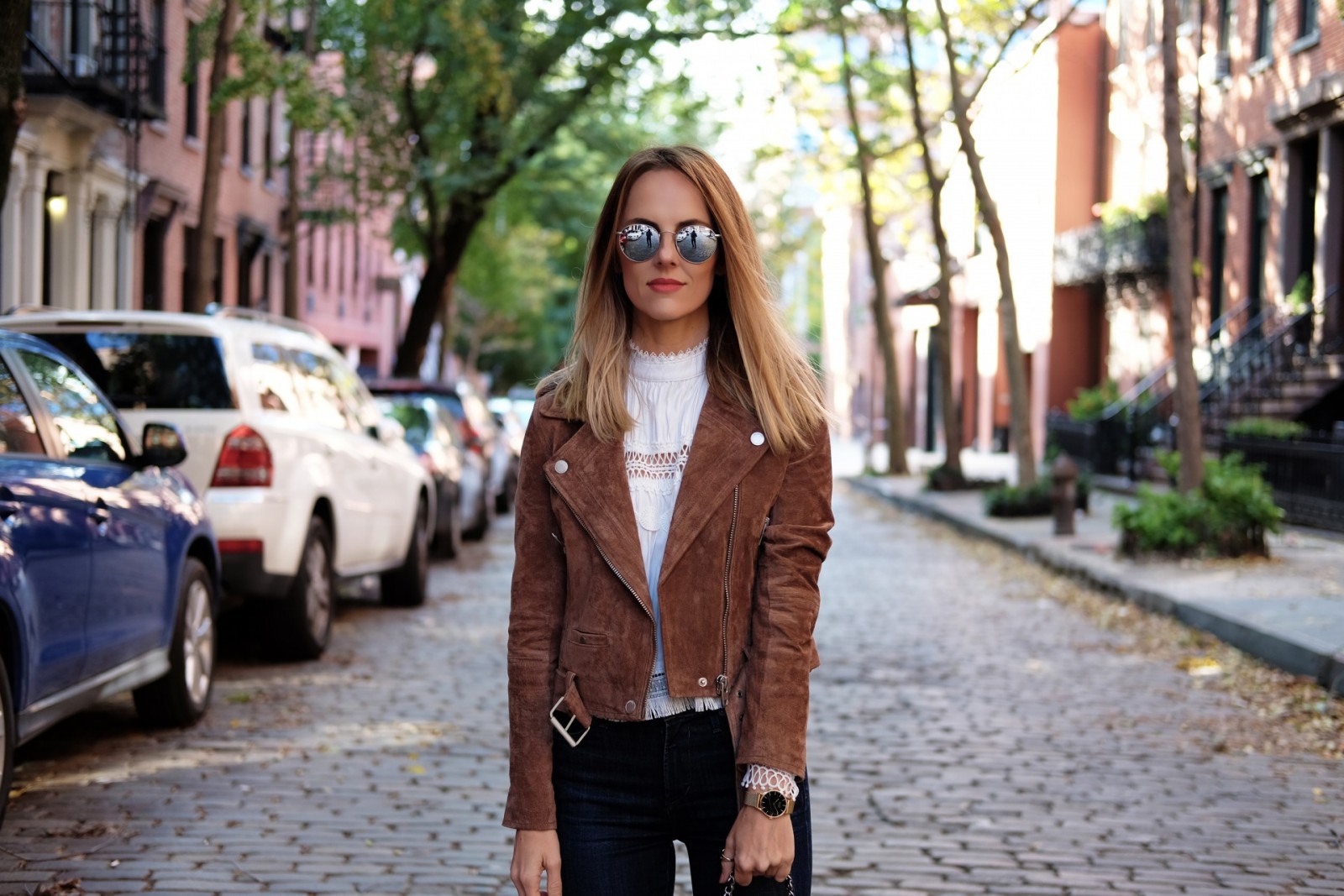 jacket // blouse (gift from my sweet friend Maria) // denim // watch // sunnies
Something about throwing moto jacket on that instantly makes your outfit feel effortlessly chic and put together. The hard bit is finding one that suits you and fits properly. For me, this has taken a couple years to pin down. I'm a notoriously picky shopper, and jackets are no exception. For this particular style I wanted a jacket that was cropped, but not too cropped and that also fit entirely zipped. It's a tad larger than I'd like in the arms and waist – if there was an xxs it would fit perfectly, but alas it's the best I've found in a decent price range so I snapped it up while I could. Plus there's always the option for a quick tailoring.
Do you ever find something and regret not purchasing it? While in Vegas in March I found a suede jacket that was insanely fabulous, but decided it was best to wait to make sure I really wanted it — it was a very faint pink and I wasn't sure how versatile it would be. Fast forward a couple weeks and the entire company was out of my size. I was quite bummed about it, but the search continued until I found this one.
I know this jacket has been out of stock a couple times since debuting, which isn't too surprising since it's definitely a great purchase at the price point. The good news is it's back in stock!