Thanksgiving. Does a more glutinous holiday exist? I'm fairly certain the answer is a resounding no. I've read that the average American consumes more than 4,500 calories on this day alone! Average. Meaning those who eat nothing or next to nothing are leveling out those who eat 9,000 cals to give us a nice average of 4,500. I'm not sure whether to be proud or cry and go on a rant about the impending obesity epidemic in America. I digress… I wanted to share one of my favorite Thanksgiving (and fall!) dessert- the Pumpin Roll!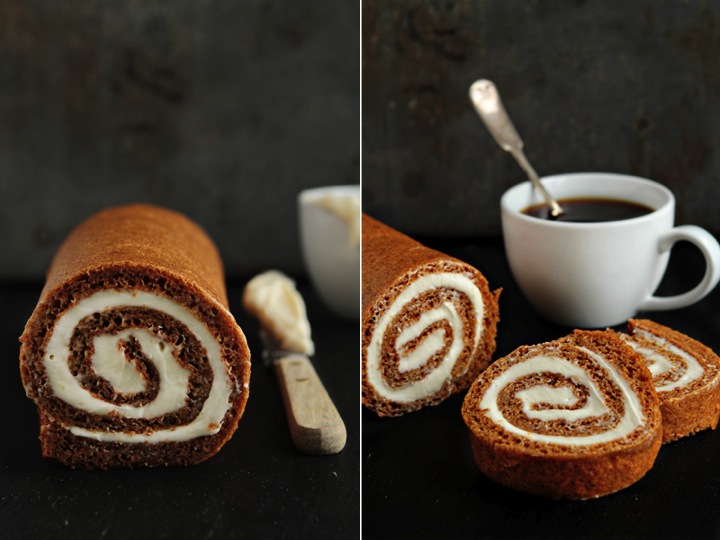 I've been eating these for as long as I can remember. My Nana used to make them, and now my mother does. The last time I visited her she made one and packed it up for me to bring home. Mom's are the best. I selected this one to share because even beginner bakers can tackle this dessert. It's simple enough, tastes delicious and comes out gorgeous. A fan fave guaranteed to please your guests.
Of course Jamie over at My Baking Addiction has this recipe in her repertoire so if you'd like to make this yourself head on over. If you've never visited My Baking Addiction please do so as you're seriously missing out. Be warned, you will leave the site hungry and have far too many recipes on your "to make" list and not nearly enough time.