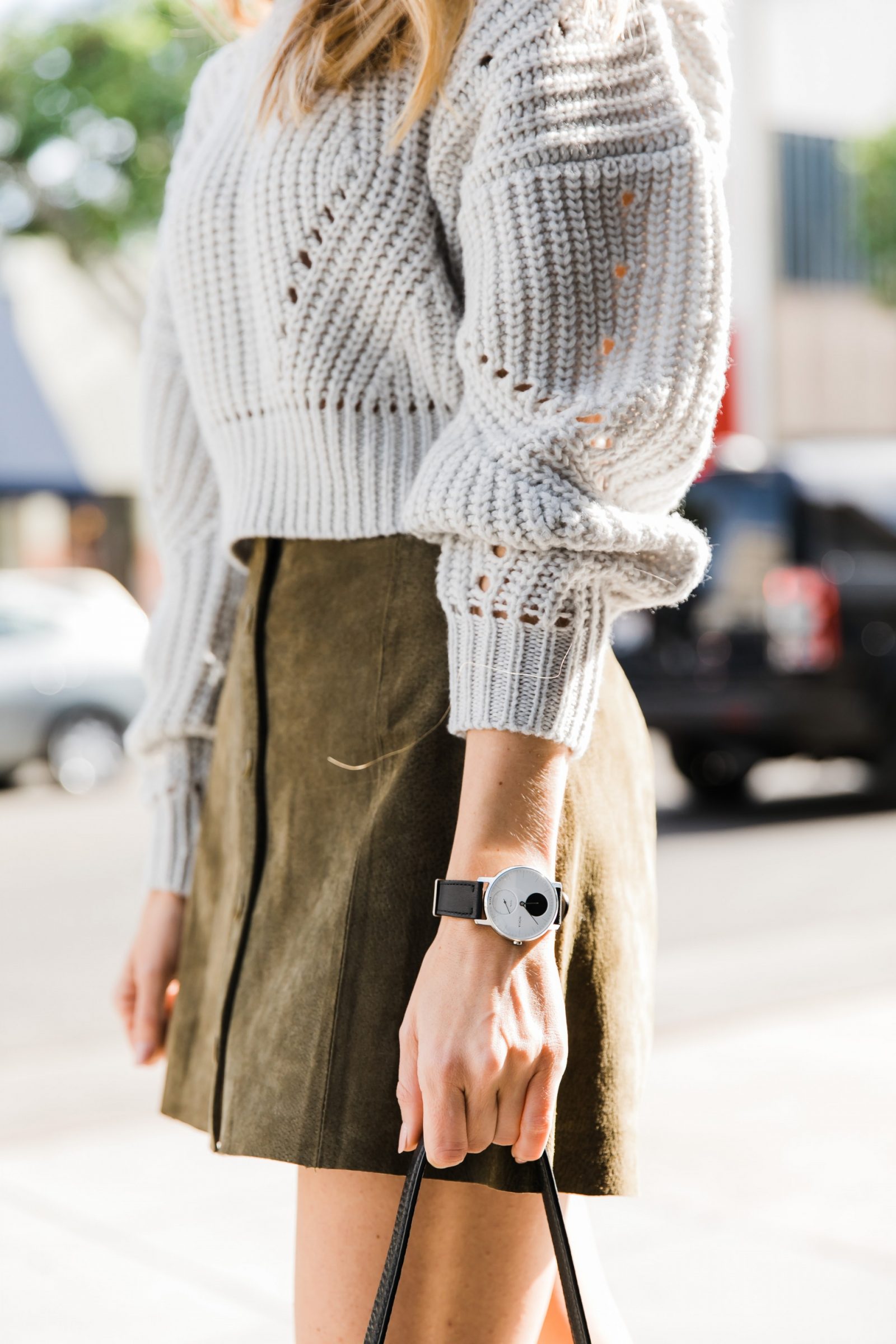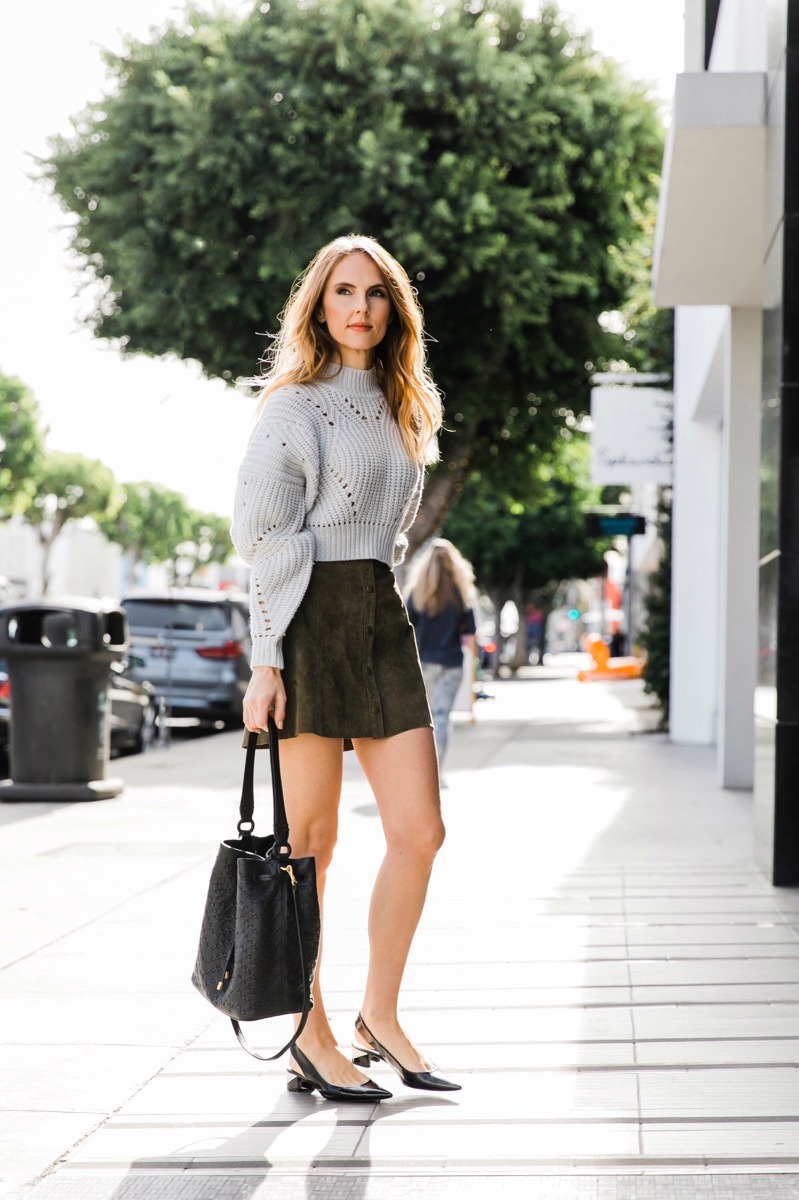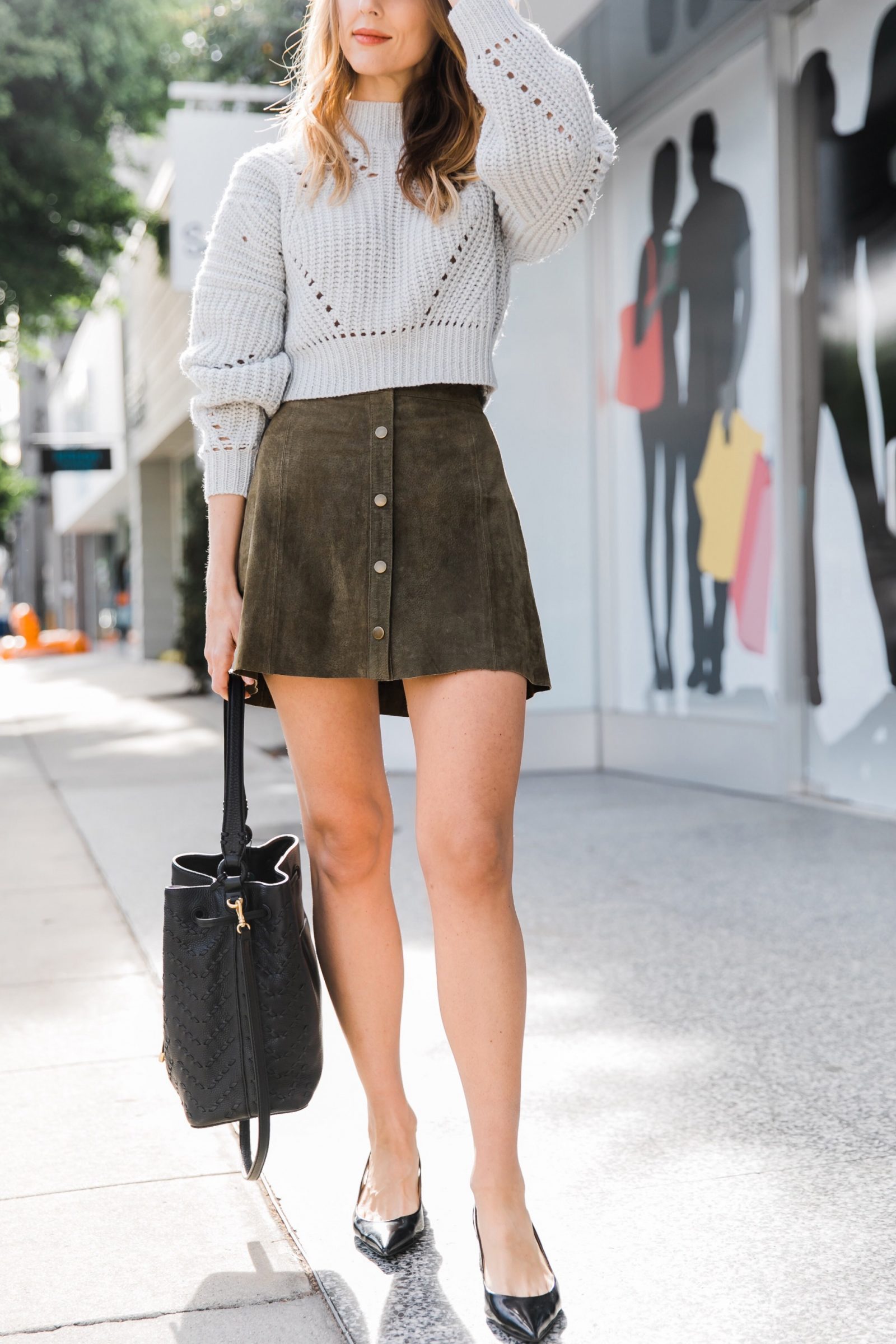 Volume is the new black, they say. The sleeves on this sweater are definitely…. voluminous. At first I thought I'd offset the volume with a pair of fitted pants, but then I thought why not pair it with a more stiff piece — like this suede skirt. I really love the pairing of these two colors, gray and olive are so complimentary.
Did you know that gray is considered a color of compromise? It is the perfect neutral / achromatic in my book 👌🏼 Sitting smack between between my two favorite (non)colors of white and black.
I paired this outfit with (no surprisingly) black and white accessories. The shoes are a pair I've had since about 2013 and are a staple in my wardrobe. The bag was a gift from Lauren Ralph Lauren last year. The watch is a new piece from Nokia – the chicest designed activity tracker.