Macaccino!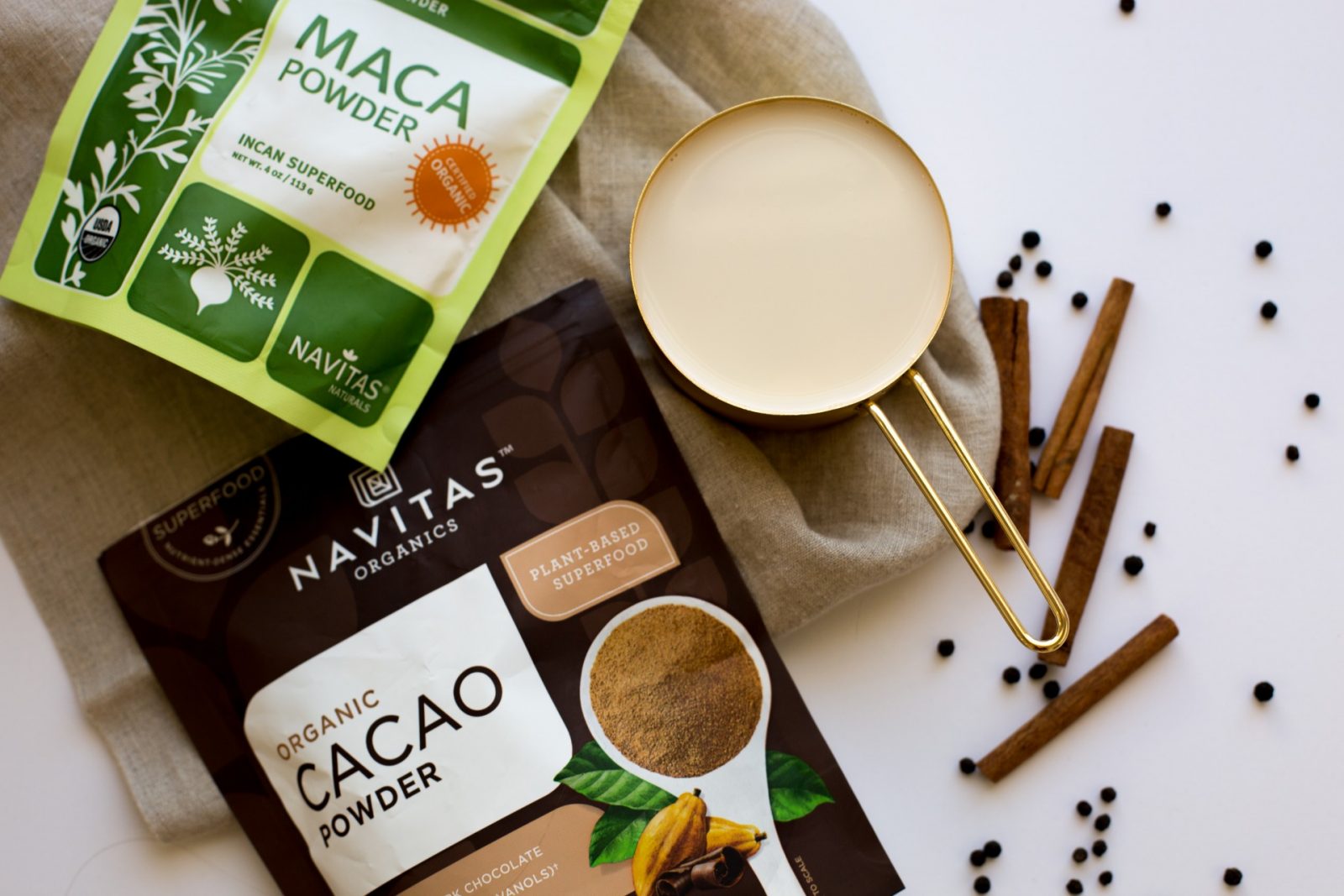 You've heard of mochas, mochacinos, macciatos, but what about a dairy free macaccino? This delicious beverage made with maca – the incan superfood- provides even-leveled energy with no crashes or jitters. Yup. For real. A macaccino is a great way to start your day whether you're trying to cut back on coffee or just prefer your morning beverage sans caffeine.
Maca is an adaptogen that packs some real health benefits:
balances the endocrine system
increases energy and endurance
improves skin and hair
rich in anti-depressant properties
improves mental clarity
boosts immunity
That's just to name a few. I also like to use cacao in my macaccino, instead of cocoa, as cacao is less processed = keeps the living enzymes inside the cocoa = more powerful antioxidant benefits. Might as well go all the way, right?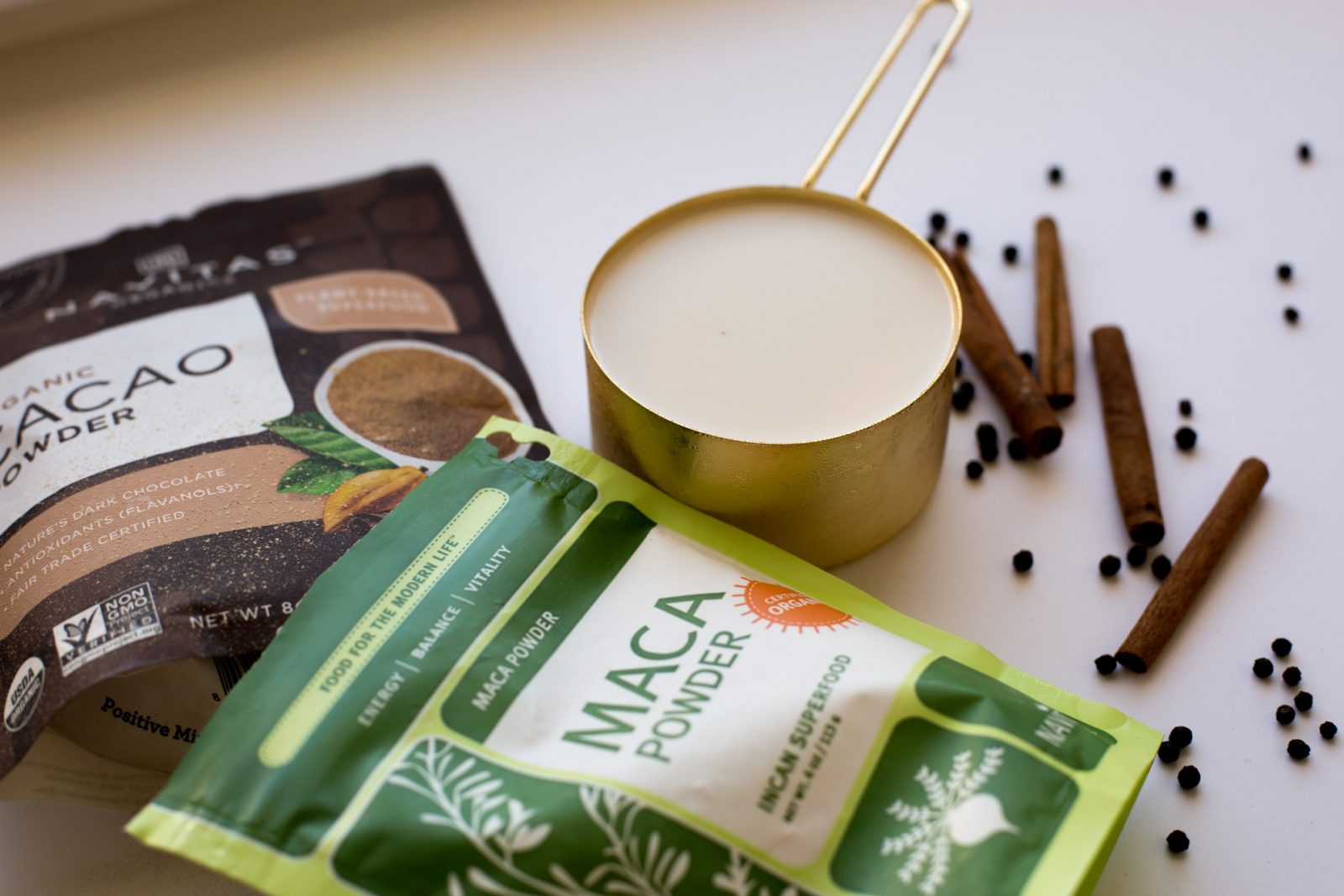 1 tablespoon maca powder (love Navitas products as they're certified organic, use third party testing, are minimally processed and sustainably grown)
1 tablespoon cacao powder
1 cup milk alternative (my favorite for this is macadamia nut or oat milk)
Combine dry ingredients (maca and cacao) in mug. Add three tablespoons of water and mix to form a paste. Add cold milk alternative for a refreshing and light macaccino. Or heat the milk to desired temperature and blend with maca + cacao paste for a warm creamy beverage. If desired, add a dash of your sweetener of choice. Monkfruit works well!