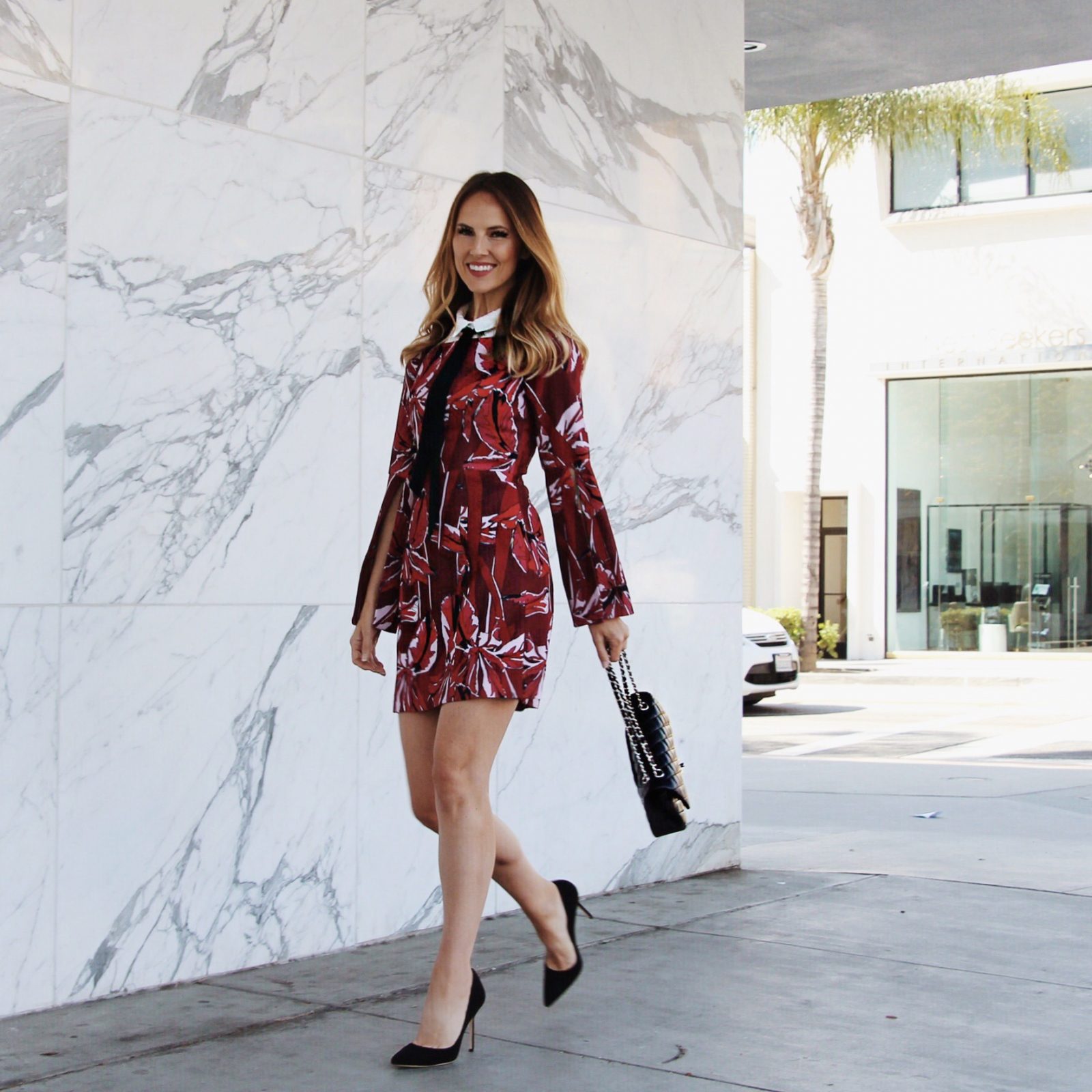 A Sunday stroll down Rodeo Drive in this red off the shoulder dress by C/meo Collective had me all smiles. Can you believe this red dress (via Fourmi Boutique) is actually an off the shoulder style?! So perfect for summer.
I wanted to elevate the look of this dress a bit so I styled it with a white lace top underneath and added a black tie. It completely transformed this red off the shoulder dress from being a bit sexy into something a touch more sophisticated.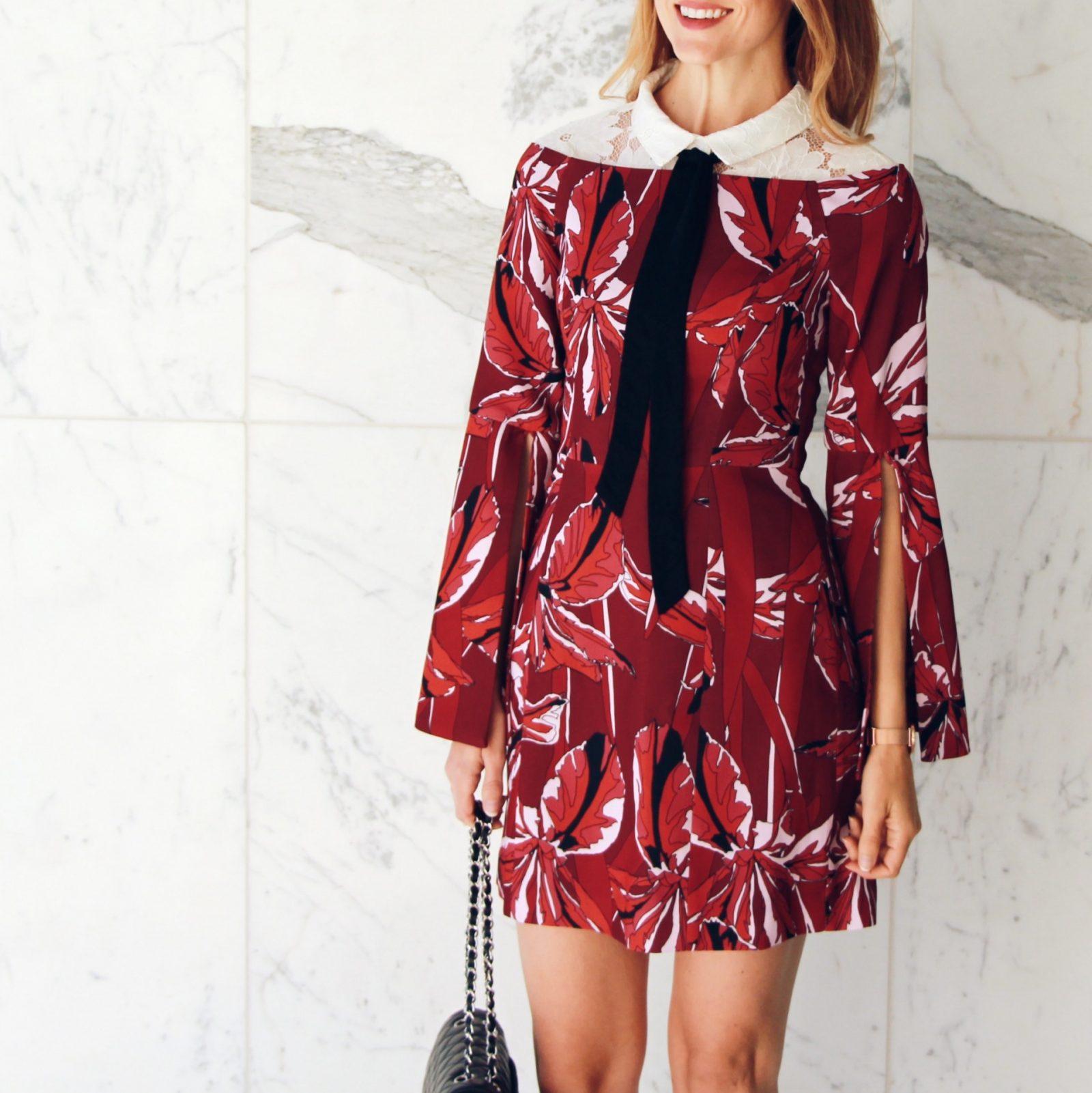 Don't get me wrong I really like the dress in its original state (obviously!), but I love pieces that can be used for multiple occasions and styled in different ways. I was not even envisioning wearing it this way when I first saw it online, but when it arrived I decided to play around with it. Many of you probably already know this, but I really like to get creative in layering and make things feel a bit more my own.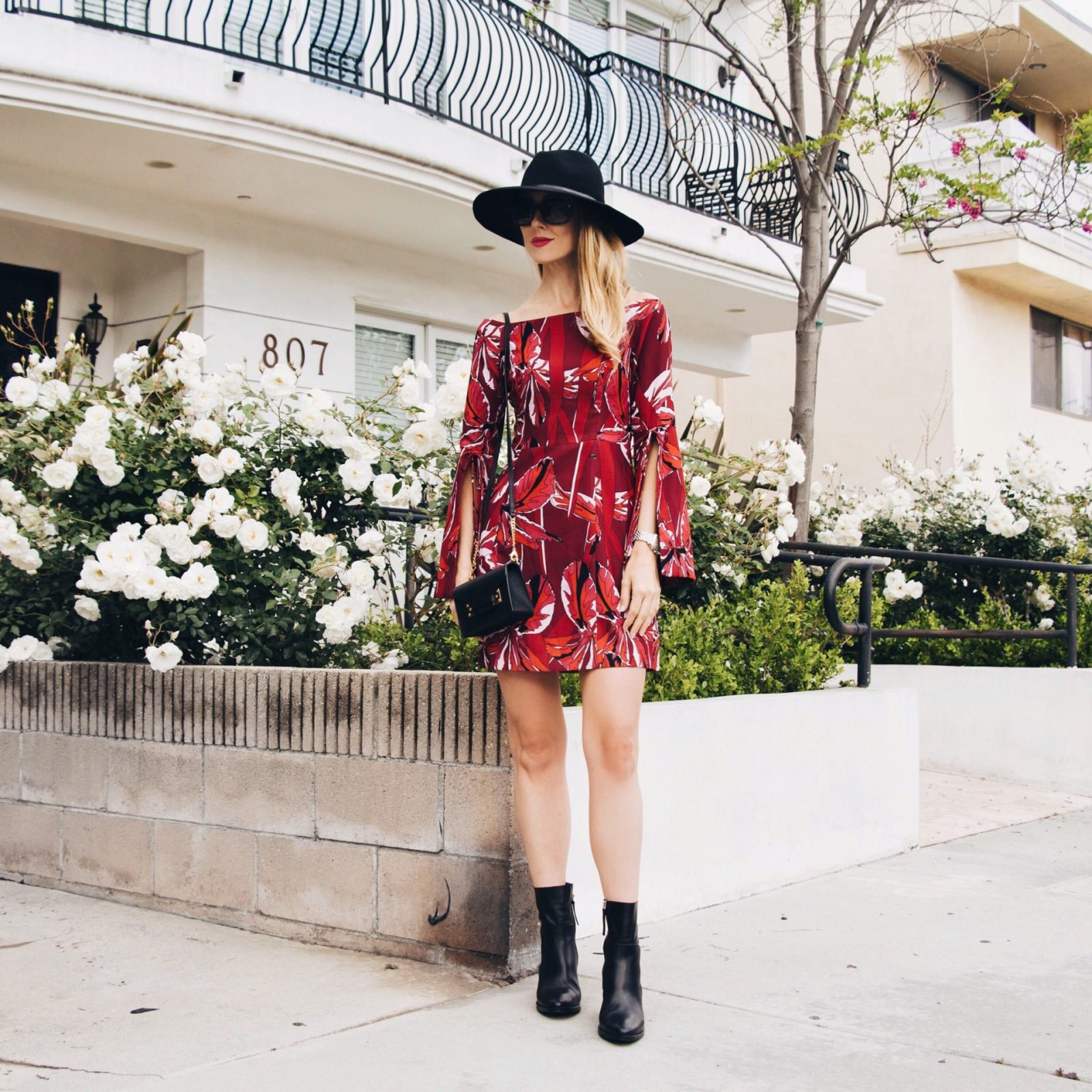 Here I styled as an off the shoulder with some sock boots and a hat for a more casual
The boutique where I found this dress, Fourmi, has so many gorgeous pieces. To be fair, I wanted about a dozen items off the site! They carry several brands that I like (including  Keepsake and Elliatt) and have an awesomely curated selection so it's pretty easy to find yourself with several items in your mental cart.
Dress: C/meo Collective c/o Fourmi
Heels: Manolo Blahnik
Bag: Chanel (similar)