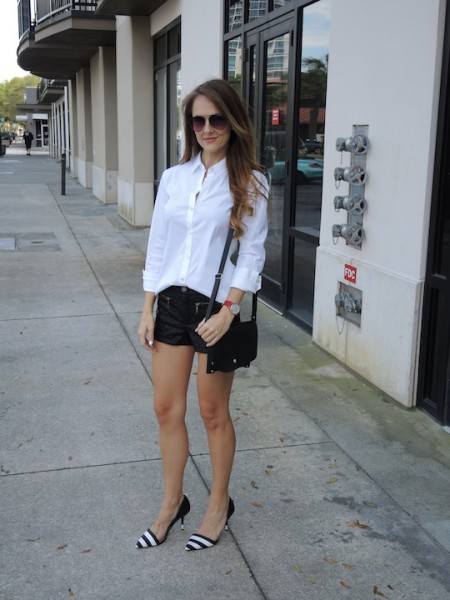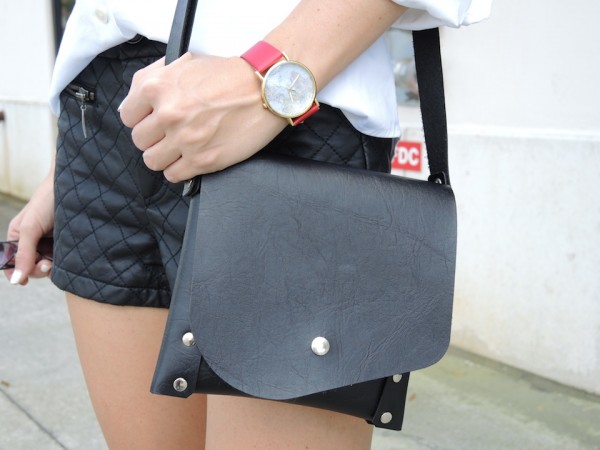 shirt THEORY (similar) // shorts FOREVER21 (similar) // purse handmade via Thailand (similar concept) // shoes ZARA sold out (similar)
I have been on the search for the perfect white button down for over a year, this is Theory Larissa 2 is the closest to perfection as I've found. The fabric is great quality (not see through), a very vivid pure bright white, and the button placket is unique in that there is a button around the breast area and none above that except at the neck. This makes it perfect for leaving unbuttoned, but also makes it great for layering under sweaters.
I found this cross body bag on the streets of Bangkok. A man was making them and I had to have one! I only wish he had other colors I fancied because I certainly would have got more. It's always nice to have little mementos of your holiday time and I always enjoy surprising people with the story behind this beauty when I receive a compliment. (Thanks to my bf for buying my this lovely little gift!)
Hope you all enjoy your first day of spring!