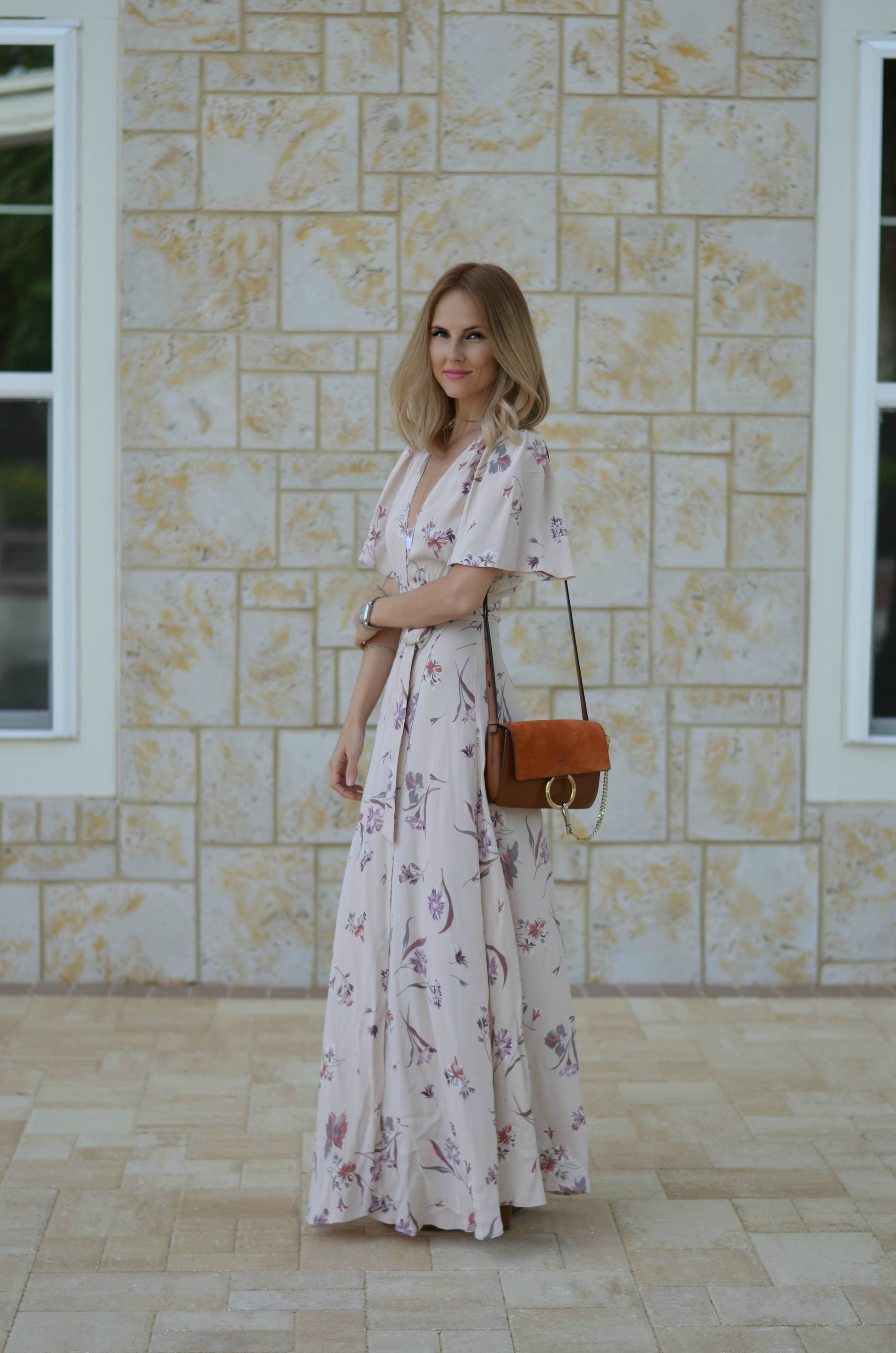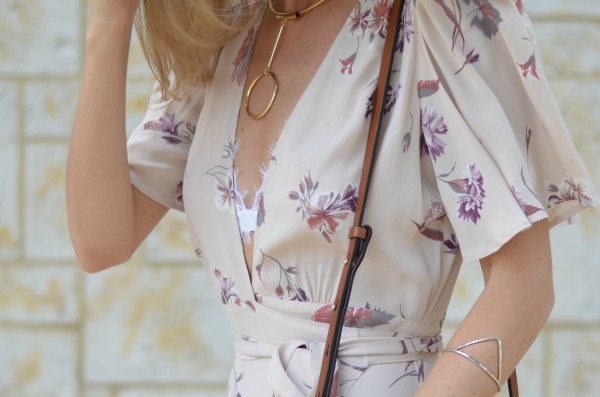 floral maxi wrap dress (blue available) PRIVACY PLEASE // bag CHLOE // watch MICHELE // pyramid arm cuff MY LOU JEWELS
I remember ages ago being teased by my guy friends for always being so dressed up. My response was "dressed up? I'm in a cotton maxi… to me this is the equivalent of sweatpants that I can wear in public." Mini dresses certainly have their place in a girl's wardrobe, especially in tropical climates, but there is something so effortlessly chic about a maxi. And I love effortless anything, especially chic. The fact it's just barely skimming the ground makes me feel a bit royal, but the slit on this one definitely implies a less proper side. Perfect for spring and summer, but could also be worn with tights and a leather jacket for cooler temps. I'm headed to San Fran on Friday, and this one is definitely going in my suitcase.
This dress is from a new line Privacy Please sold exclusively at Revolve and I want nearly every piece in the collection. Feminine prints with simple but feminine silhouettes, yep I was sold as soon as I saw this Plaza wrap dress. Pink just sold out, but the baby blue is so so gorgeous.