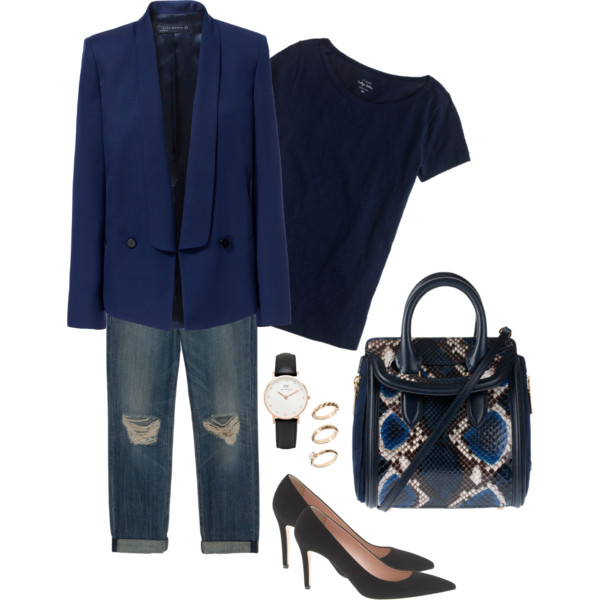 It doesn't quite feel like fall in Florida, but that's not stopping me from planning my fall wardrobe! I came across this bag and immediately wished I own it. It's python, but not in the traditional sense. I love the large print and navy coloring. For this outfit I worked backwards, picking the bag first and then creating an outfit to wear with it.
I like to mix colors of the same family and in this instance I've chosen blue as my hue of choice. Aged denim + a navy tee + royal blue blazer gives great color payoff without being garish. I grounded the look with a pair of black suede pumps that I recently purchased from J. Crew. A simple black pump is a style essential so make sure you find yourself a pair that is comfortable enough to wear frequently.
The options below are all under $275!