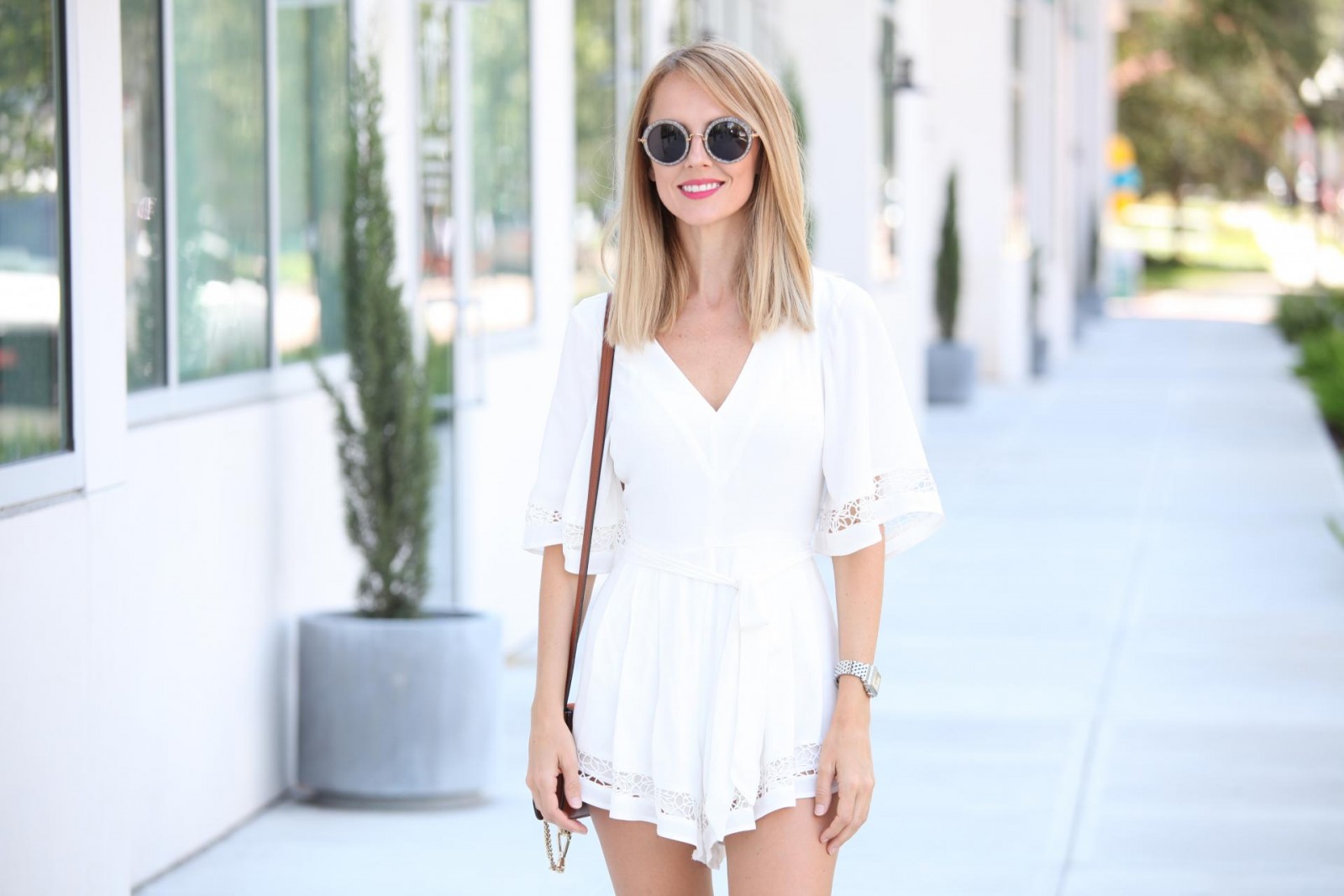 romper // bag // sunglasses // sandals (on sale for half off currently!)
I have seriously had the best of luck with all my Revolve purchases this year! (You may recall this floral dress, or these Senso studded sandals) I found this romper for my trip to Tulum, but didn't end up wearing it there due to the insane humidity (and the fact I would have to use a steamer in my room to get it to the point of being wearable). This white romper is perfect for warmer temps as the arms and legs are both loose. The flowy design makes this feel super feminine – I almost felt like I was in a maxi dress and gliding while wearing it. For me, the crochet detail along with the v-neck and tie waist are what really makes this Serafina romper. It is no secret that I love anything white, but this romper has these extra details that makes it feel more luxe and femme than your average piece.
These sandals by Marc Fisher and are not only comfy, but they are the perfect shade of nude for my skin. These sandals are another item I thought I would wear in Tulum, but the thought of donning suede and a heel (even a small one) in such humidity was a no-go. I've seen several pairs of shoes from this brand that I like, so definitely check them out if you haven't already. PS- this pair of sandals recently went on sale for 50% off.