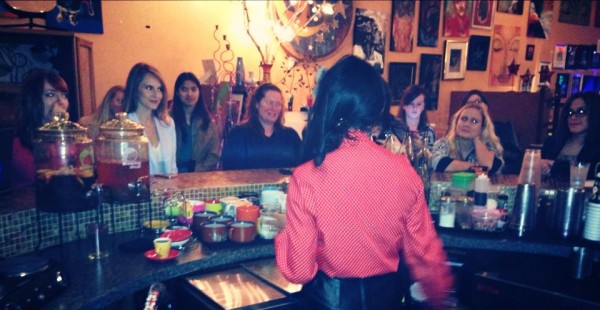 Something that every blogger finds handy is free wifi– even if only to check your email & scroll through instagram. One of my favorite things to do while working my full time job is to scout little independent coffee shops (and donut shops!) around Florida and pop in to unwind for a bit. Central Florida has so many of these and anytime I have a friend in town I enjoy taking them for a cuppa– you know, just to remind them that #orlandodoesntsuck. Aside from fabulous weather and great shopping, we actually have some amazing gastro gems. I figured I'd start by sharing my favorite coffee shops first.
Barnies (on Park Ave in Winter Park): Beautiful outdoor seating, marble top tables, rich coffee and delicious food. Last year I would meet my mom about once a week at this location to catch up and enjoy some coffee and snacks in the sunshine. My new territory doesn't allow for those weekly any longer, but I still enjoy coming here when I can. My favorite non-coffee drinks here would be the watermelon & mint or ginger ruby red– both are made with cava. As for food the soups are always good and I usually order one along with the smoked salmon tartine.
My drink of choice: Mocha which is made using dark chocolate — so decadent!
Austin's Coffee (on Fairbanks in Winter Park): I first went here years ago for spoken word events and loved it. They use organic fair trade beans and are open 24/7. Yes. All day.
My drink of choice: white chocolate mocha
Vespr (in Waterford Lakes): Craft coffee with a clean aesthetic– not what you would expect from the location. You're likely to see as many MacBooks here as faces, and it seems many people are regulars. Everything is made to order (and it is interesting to watch).
My drink of choice: it was the Nutella latte which has since been retired *tear*, however the Vintage Honey Malt is a great replacement if you like your drinks on the sweeter side.
Achilles (in Metrowest): Colorful and vibrant, this place keeps the oddest hours of any coffee shop I've come across (no Saturdays and Sundays?! AND doesn't open until 10?!) BUT, if you happen to pop in during the times it is open you will be pleasantly surprised. Coffee is delicious, laid back sofa seating awaits you and art surrounds you.
My drink of choice: Whichever speciality coffee drink is listed on the board
Sleeping Moon Cafe (Casselberry/Winter Park area on Aloma &436): I went here earlier in the year the night before Valentine's Day for a "Turkish dinner" sampling as the owner is part Turkish. It wasn't my first time at the shop, but it was my first time hearing more about the concept behind the shop and a little bit more about the owner. This is the sort of place that you can come peacefully work for hours, though don't be surprised if you find yourself singing and wanting to bust some moves to 90s R&B.
My drink of choice: Cafe au lait. Though I had a turkish latte at the even that was quite delicious.
Barnies (on Orange downtown): A long time favorite from Winter Park finally made its waydowntown and basically into the bottom of my condo building! A super pared down food menu compared to their Winter Park sister, but still the best cup you're going to find downtown.
My drink of choice: Mocha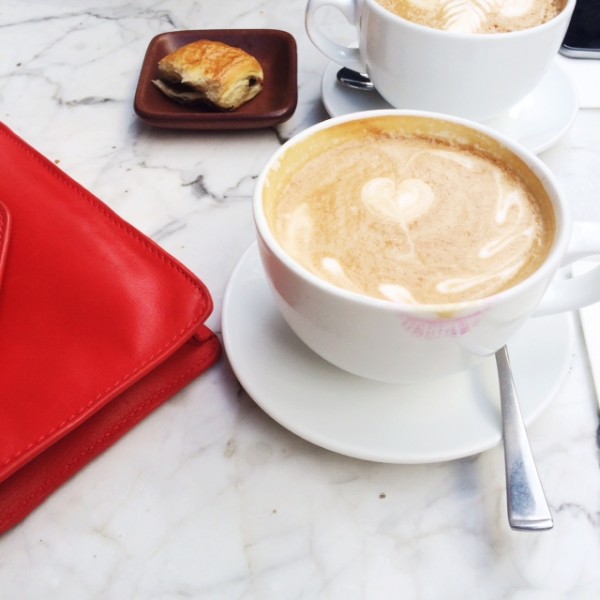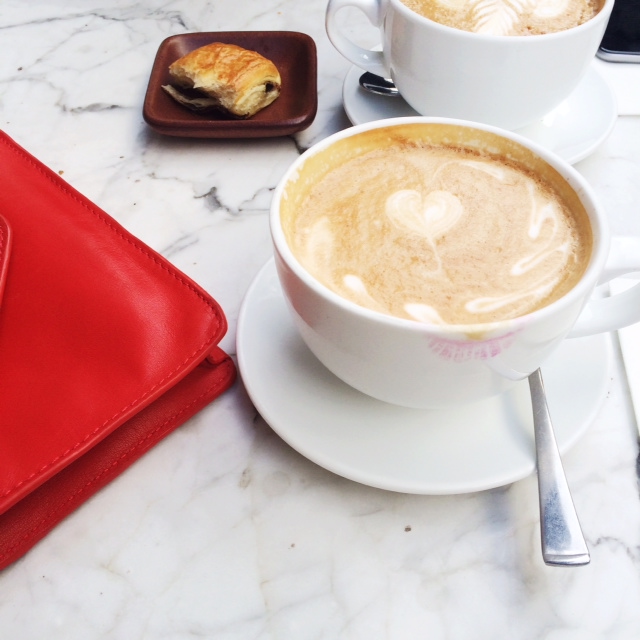 (barnies)