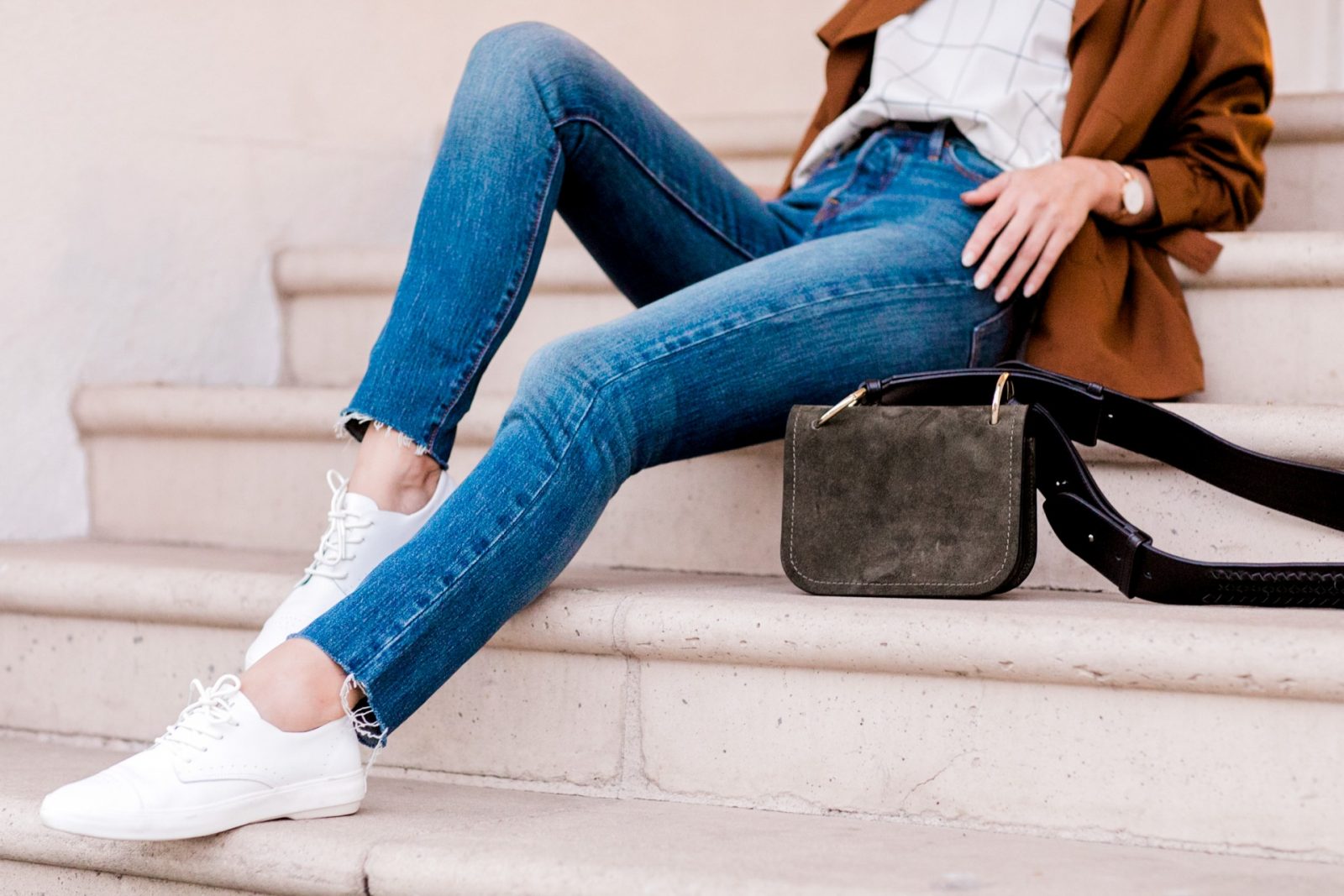 White trainers for fall is one of my favorite ways to make an outfit feel a little more playful despite the otherwise autumnal color palette. It's no secret that I love a good loafer, but sometimes I like to change it up and don white trainers for a more casual vibe.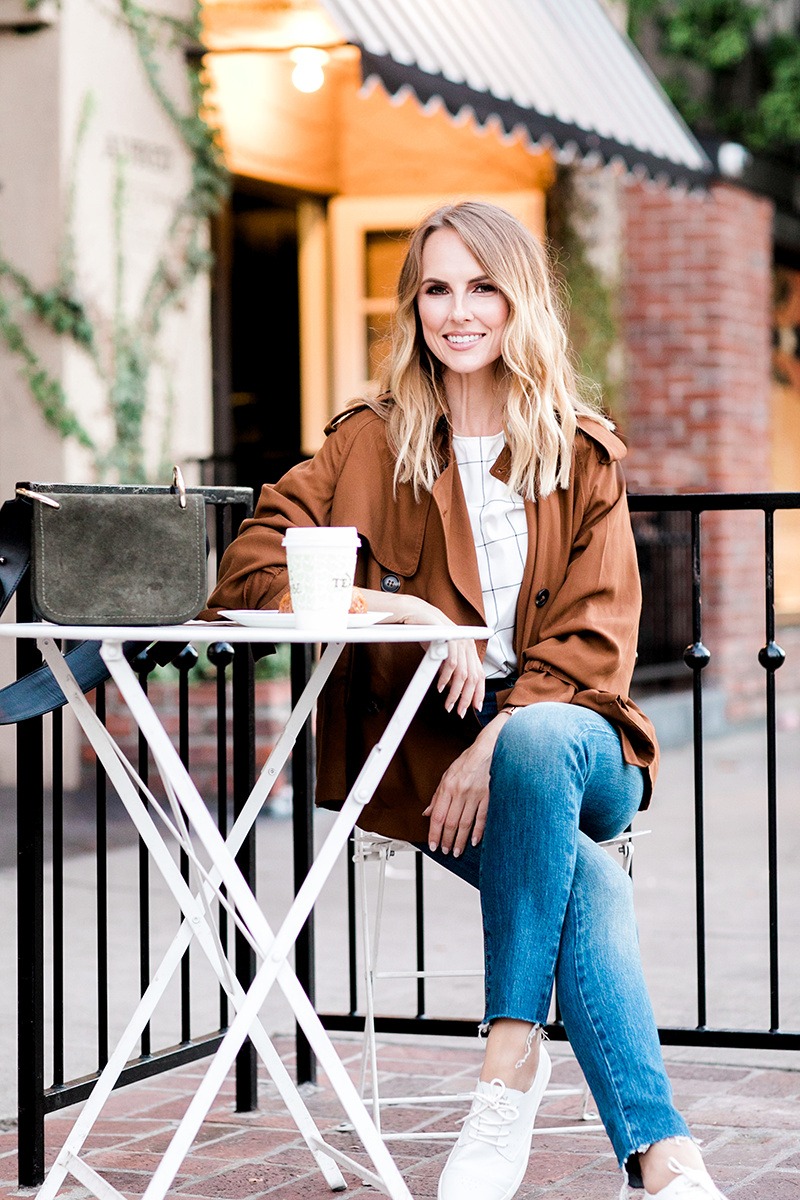 My favorite ways to wear white trainers for fall? Typically in a monochromatic look – all black outfit with a white trainer. But, I decided to change it up a bit and paired them with cropped denim and a loose jacket for a recent shoot I did with a Turkish handbag line- perfect for transitional weather in Los Angeles.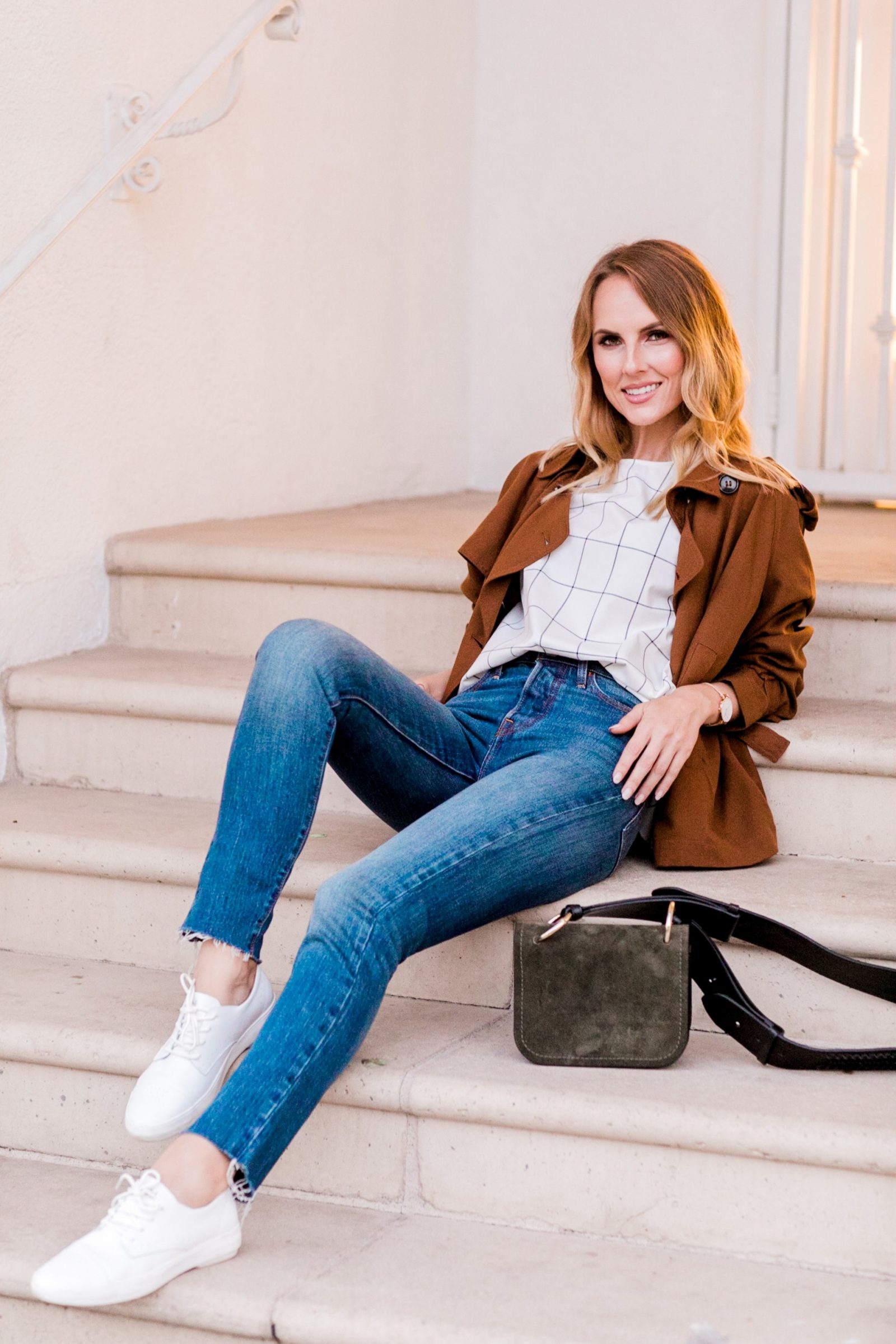 This pair of white trainers actually has an oxford-like detailing that makes them appear more femme and polished than my Stan Smiths. Because apparently if I'm not in a a loafer or an oxford, I'm going to be in a trainer that looks like one 😉 White trainers are also great to pair with midi dresses in fall.