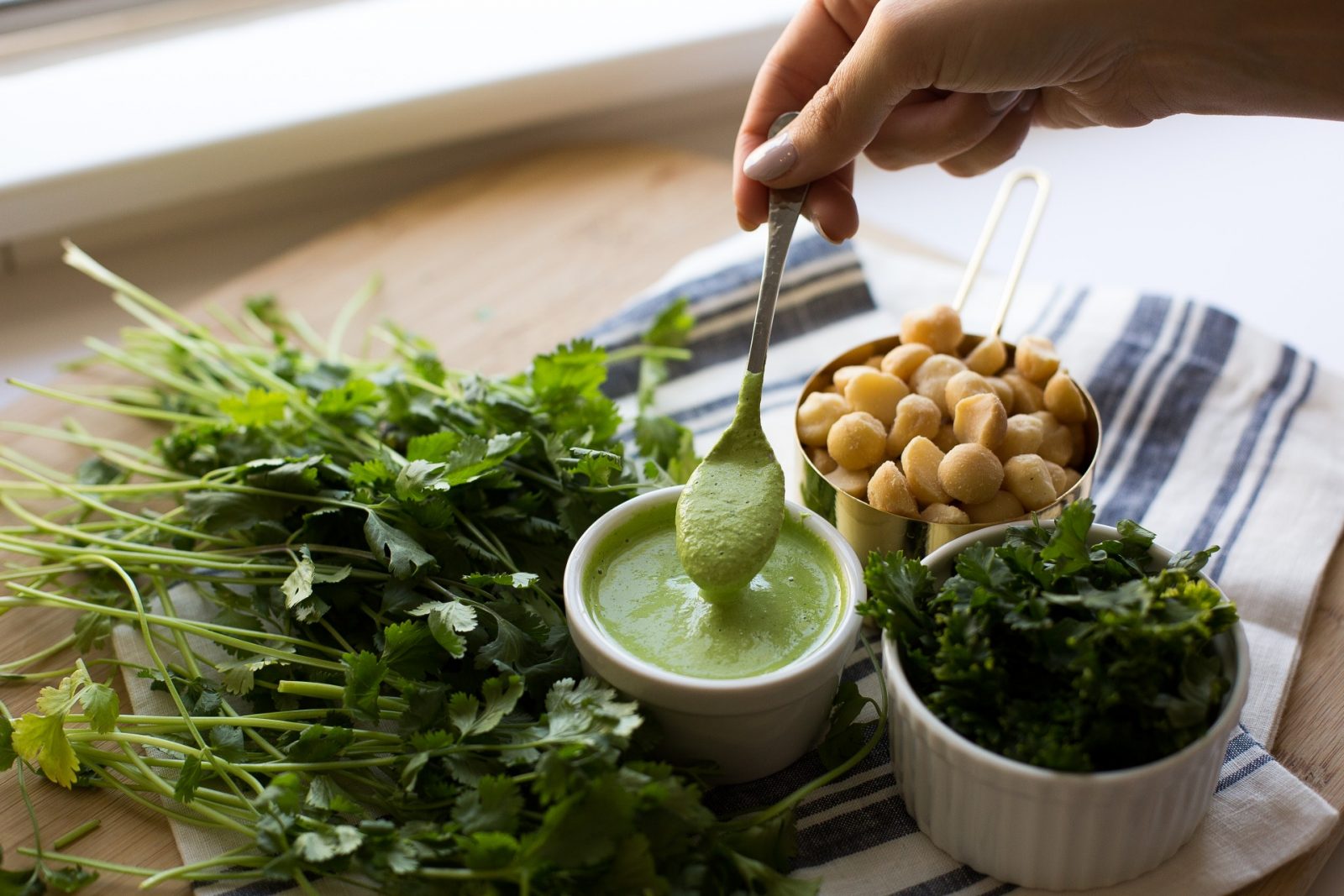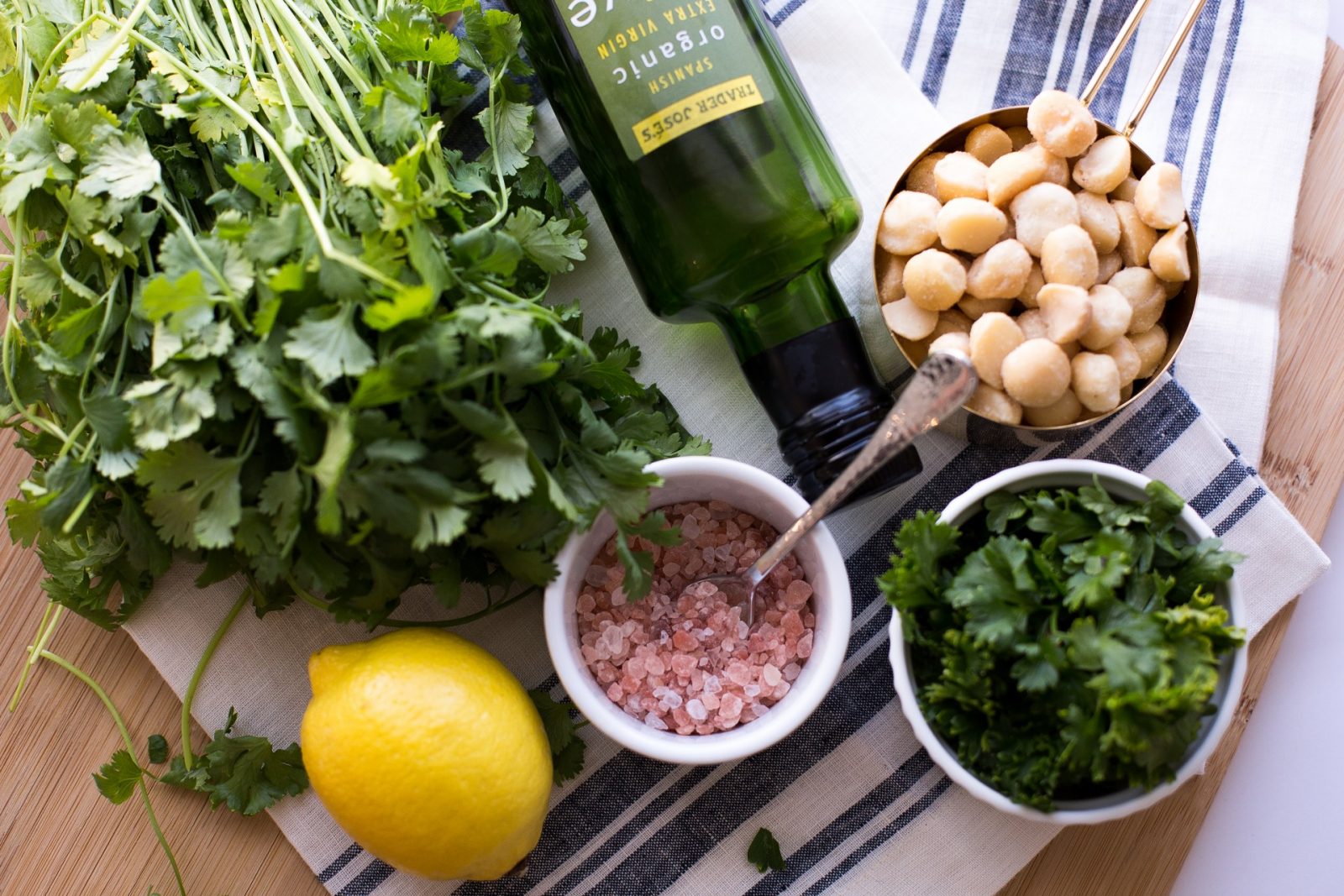 Creamy macadamia herb sauce – where have you been all my life?! One area that I find majorly lacking in my dairy free + gluten free game is condiments. I've never been too keen on condiments, so it comes as a complete surprise to me that I'm constantly on the hunt for them now. I wanted a creamy and herb-y sauce that I could throw on some spaghetti squash or gluten free pasta, dip some veggies in, slather on some gf toast… you know, and all round type of sauce, and one that's creamy, yet entirely dairy free. Easy peasy, right?
After a bit of searching I found this recipe, which is probably perfection, but I really wanted to make it a bit more my own because that's the beauty of making things at home, no? I love pecans for certain dishes, but I felt like macadamia nuts would be a milder and creamier option. Enter the start of this macadamia herb sauce recipe.
I opted for cilantro and parsley in my version. I'm all about anything anti-inflammatory (hence my obsession with turmeric), and parsley is great for this. It's also known to boost immunity, prevent cancer and aids in cleansing the liver. I added cilantro because, well, let's be honest here- it makes anything taste amazing. Plus all that vitamin K!

1 cup macadamia nuts
1 cup water
1/2 cup lemon juice
3 tablespoons olive oil
1 bunch of cilantro
1 bunch of parsley
2 teaspoons salt
Pepper or jalapeño to taste (I always keep a jar of chopped jalapeño in the fridge and this is the perfect sauce to add it to if you like things a bit spicier!)
Combine all ingredients in blender and blend until desired consistency is reached. Voila! Your creamy macadamia herb sauce is ready to be consumed! I keep it in an air tight jar in the fridge and it lasts for days. There may be a little separation during storage (totally normal!) just give it a little stir and you're good to go.