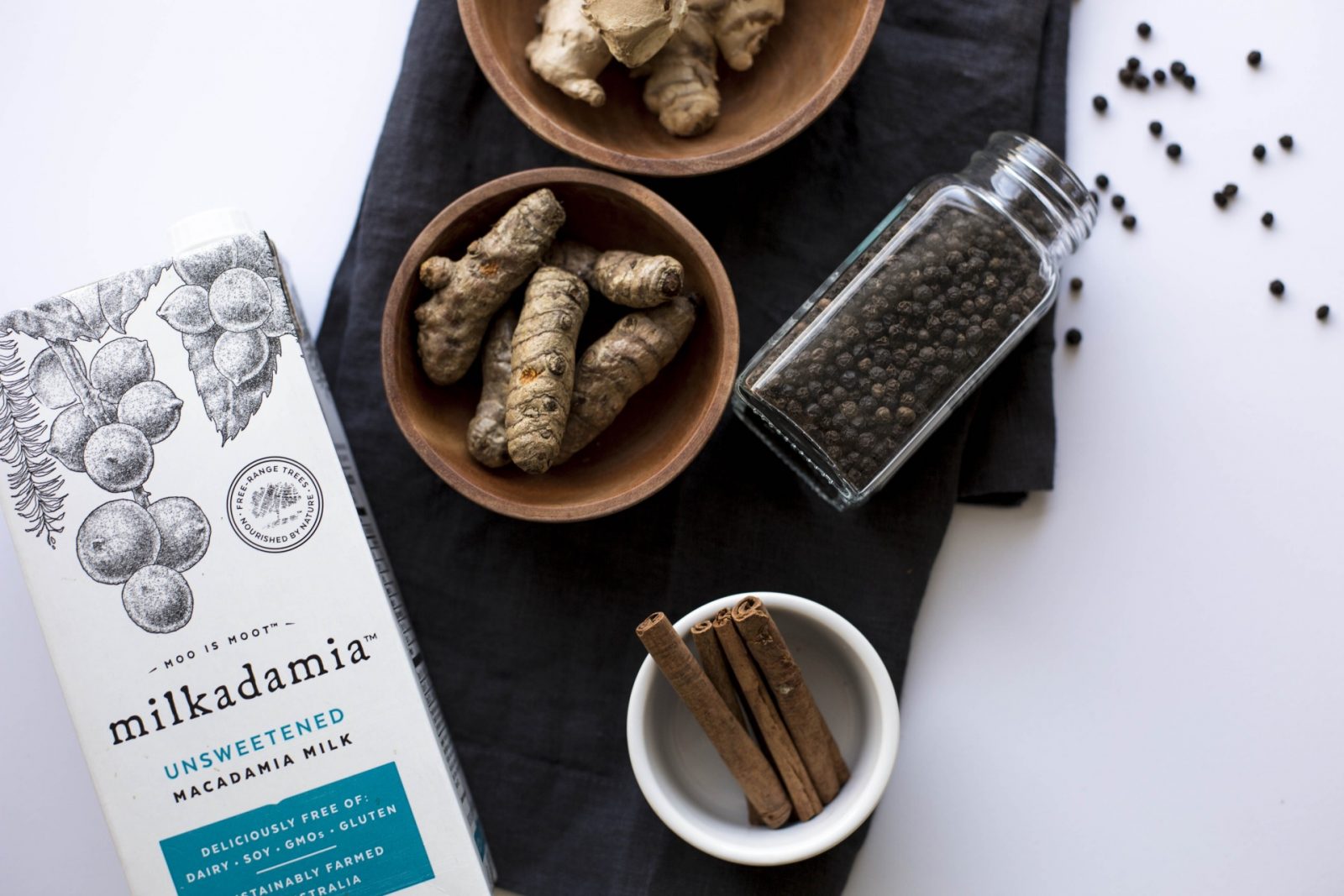 Dairy free golden lattes. Ah, the delicious creamy beverage that packs some serious punch when it comes to health benefits. Just a few worth mentioning:
anti-inflammatory properties aid in easing muscle soreness and can help relieve joint pain
can reverse insulin resistance (yes, really!), lower blood glucose levels, and delay the onset of type 2 diabetes
reduces cholesterol
reduce infection in the gut, prevent stomach ulcers, relieve stomach pain
curcumin aids in managing depression (without the side effects!)
can help fight cancer
I began drinking dairy free turmeric and ginger lattes (aka golden lattes) in New York and was hooked from the first sip. The creamy goodness paired with a slight kick from the ginger (and sans any caffeine that would later cause a crash) was exactly what I craved in a drink. Add to this the fact that you can enjoy it hot or cold, and it's the perfect year-round beverage. I was sold before I even knew all the health benefits! Incase you missed it turmeric is freaking amazing.
Creating the latte using the gratings from the actual roots is divine, but let's be honest — not everyone has time to do that in the morning. Nor the desire. And, slicing turmeric can leave your hands stained for days if you aren't extra careful. So, if you're like me, and you want your turmeric latte on the quick you'll love this simplified version. My recipe calls for five ingredients and can be ready in less than two minutes.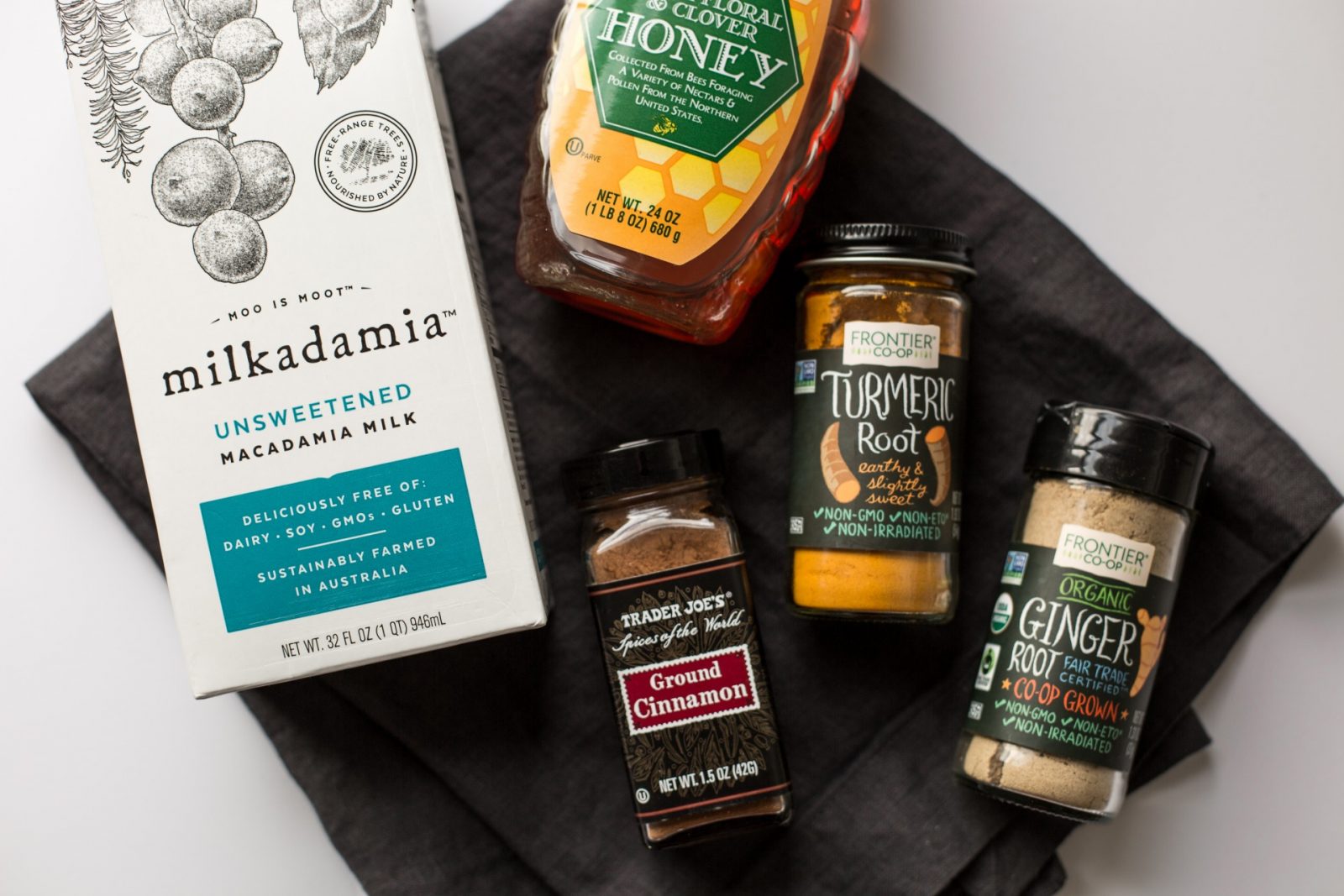 Optional:
pinch of black pepper
1/2 teaspoon honey (or 1 teaspoon if you'd like it a little sweeter)
combine all dry ingredients in a mug (turmeric, ginger, cinnamon – and pepper if you want!)
add 2 teaspoons of water to the dry ingredients and mix until a smooth paste has formed (add more water by teaspoon if necessary, but don't add too much as it will make it difficult to properly blend)
heat milk alternative until desired temperature has been reached
pour milk alternative into the cup and gently combine the paste with milk
add honey and whisk into the milk
(If you have a high speed blender you can heat the milk alternative then place all ingredients into blender and blend until smooth.)
That's it! I always add a pinch of pepper to mine, but don't want to scare you guys off here with your first go round 😉 I like to store small amounts of this latte in my fridge to enjoy as a golden latte 'shot' that I can sip in the morning in a hurry. When you refrigerate this mix it will separate and can taste a bit bitter if not properly blended – so give it a good stir/shake before drinking.