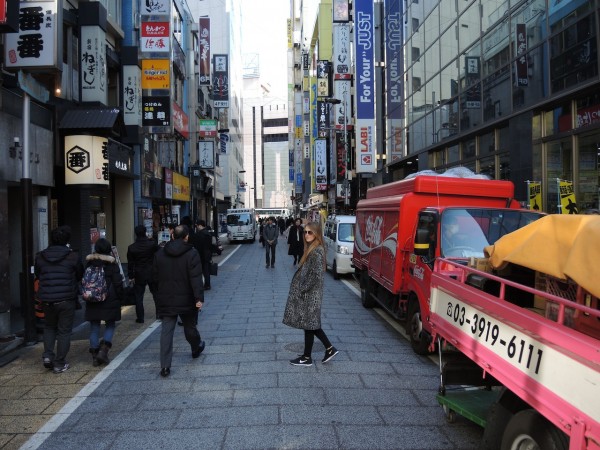 Hello from the streets (and shops) of Tokyo! This photo was snapped in our Shinjuku neighborhood while searching for sustenance early in the afternoon.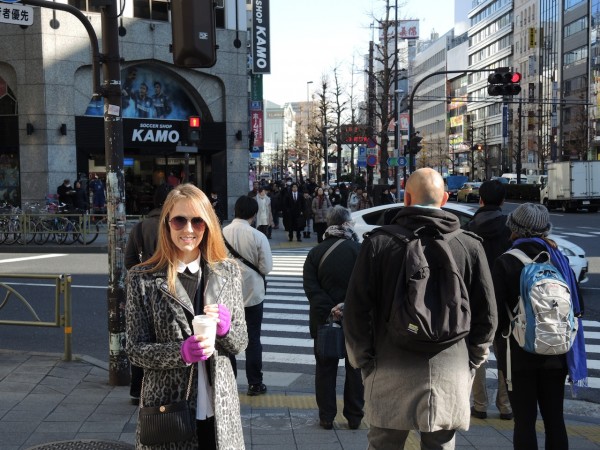 This photo perfectly depicts exactly how I looked most of the time– coffee glued to hand to provide warmth. So cold that I actually had a leather jacket on under the coat. I don't advise this as I literally could barely move my arms. Not ideal when attempting to ride the metro and need to be able to move your arms to grab hold of something to provide stability.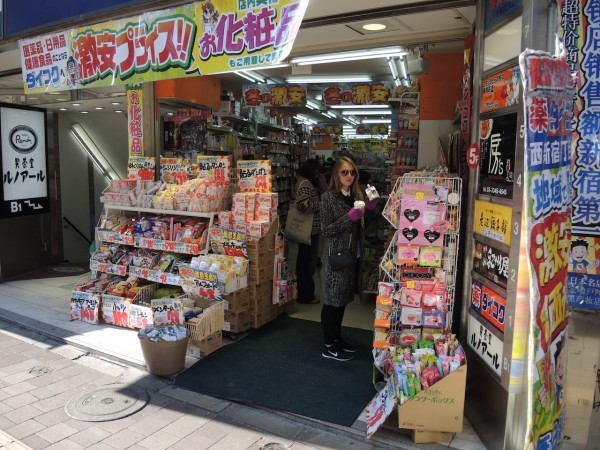 One of my favorite pastimes while in any Asian country– visiting the chemist/drug store to look for beauty items. An entire post dedicated to Tokyo beauty purchases will be up soon because it wouldn't do justice to add it in here.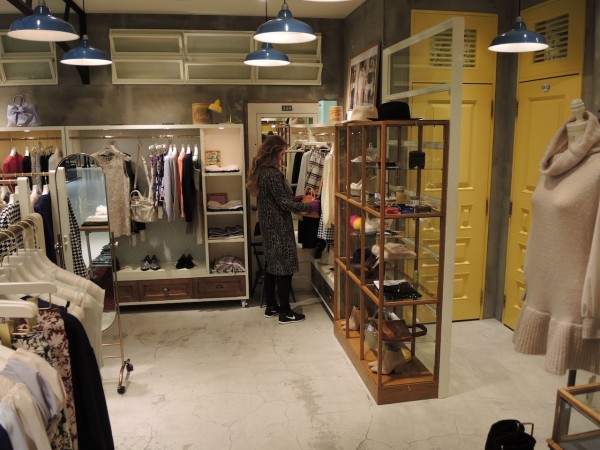 Underground mall in Harajuku. I saw & met so many interesting characters in this place, their individual styles were so inspiring. I will save those beautiful faces and outfits for another day.
Any tips for dressing in this sort of weather, but still being able to move? I always feel so restricted in coats.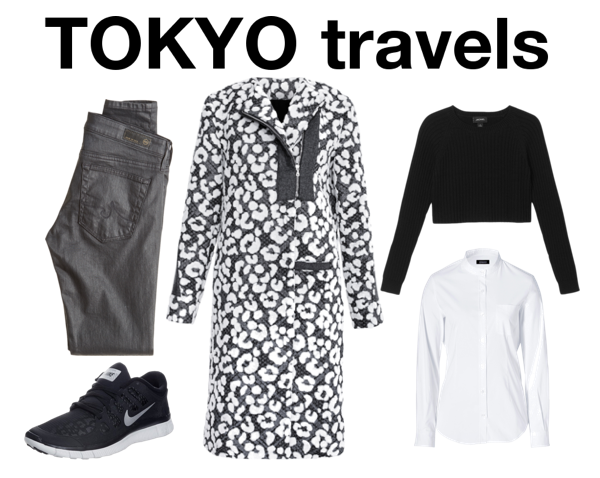 denim // nikes // leopard coat // black sweater // white shirt
When packing for this trip I wanted to make sure to be as comfortable as possible- I'd hate to have to turn in early due to sore feet, so I packed my Nike Frees. I got my first pair in 2011 (I believe?) and have been 'collecting' them ever since. I found a blue leopard print coat back in fall and kept waiting for it to go on mega-sale, but in the mean time I purchased this affordable gray version from H&M (no longer available) for about $80. I had it altered to be a few inches shorter as I felt that length was better suited for my particular taste. I paired coated skinny jeans with a crisp white button down and topped it with a cropped black sweater.