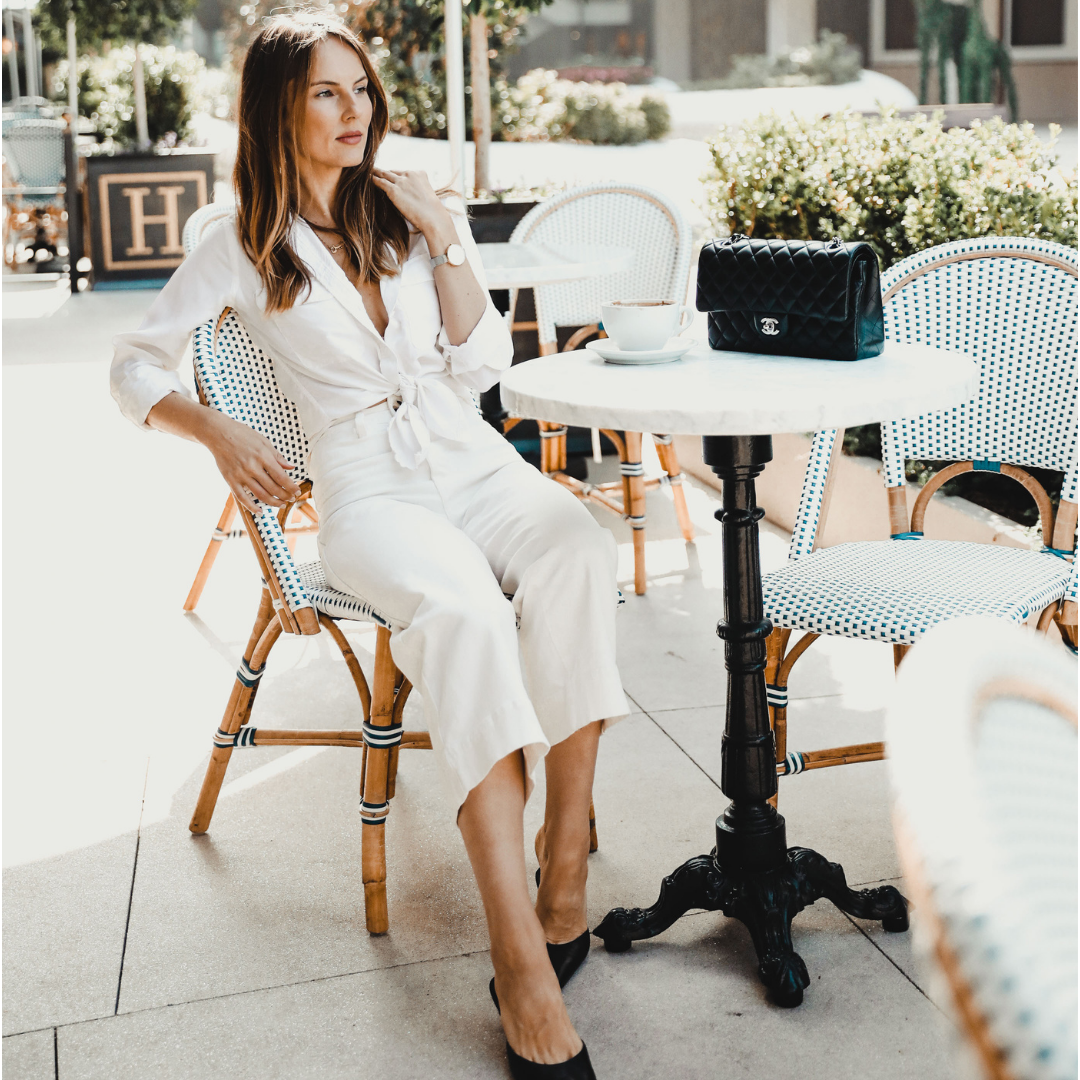 Regardless of my destination, there are a few items I consider a "must pack" for travel. These items have saved the day on many trips and as such are a staple in my packing list. I'll share my favorite travel accessories in a future post.
White button-down shirt. This one needs little to no explanation. A good white button-down can take you from daytime to evening, from the beach to a night out. I opt for an oversized version that can be worn over a bikini, tied with a pair of shorts, tucked into high-waisted pants, and worn loosely over a pair of trousers.
Black slip dress. Barring extremely heavy winter weather this dress works for all climates and so many occasions. I've worn mine to dinners in NYC over a turtleneck, under a blazer for tea at the Ritz in Paris, with flats for a day in Cappadocia, and with a cardi for breakfast in Vilnius.
Cashmere sweater. This might seem a bit seasonal, but as someone who is sensitive to aircon and likes to enjoy dinner on a cooler evening outside, this has been an essential item even in warmer climates. For winter months, it is absolutely a staple– either as a base layer or over the shoulders of a blazer.
Blazer. The perfect piece to elevate your casual looks. Throw it over the slip dress, pair it with shorts for warmer weather, or team it with trousers. My go-to airport look is a blazer paired with casual pants/smart sweats. As I type this I'm sitting in Soho House wearing a blazer over my gym kit as I came straight from Pilates.
Pashmina/Scarf. Great for the plane, trains, and storing in your bag for a cooler-than-expected restaurant. Also great to have on hand for more conservative sightseeing.