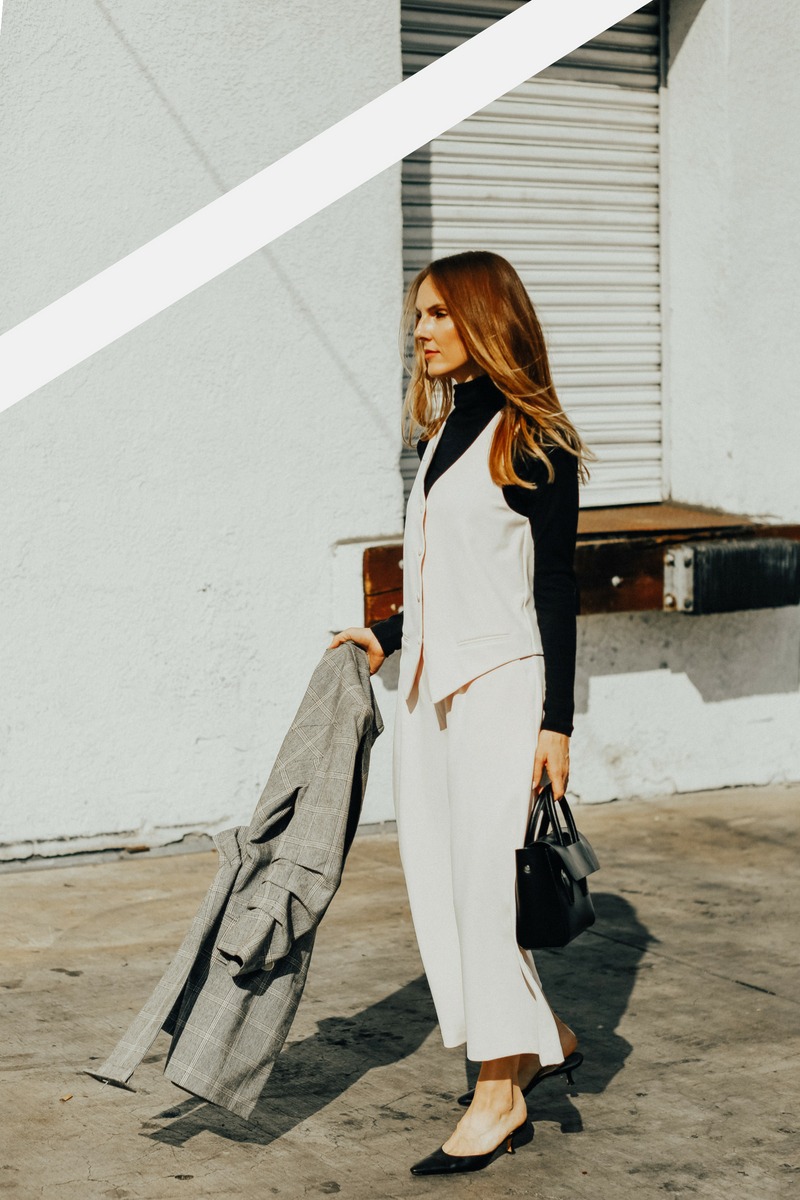 Suits are one of my favorite sartorial indulgences. Years ago I had some custom made and since then I am constantly on the hunt for interesting new suits to add to the collection. I purchased this light pink one about three years ago — the culotte and vest combo intrigued me and I wanted to see what I could make of them.
Somehow each season brings a new iteration. Initially, I wore just the set with bare arms — summer in Florida doesn't quite lend itself layering. In New York for Easter I wore a coordinating luxe pink sweater for a monochrome look. This year I wanted a sweet, not saccharine, look so I decided to pair it with one of my all time favorite classic pieces – a black turtle neck. Adding a black turtle neck to the light pink visually broke up the look, but also added a little edginess to the otherwise super femme suit.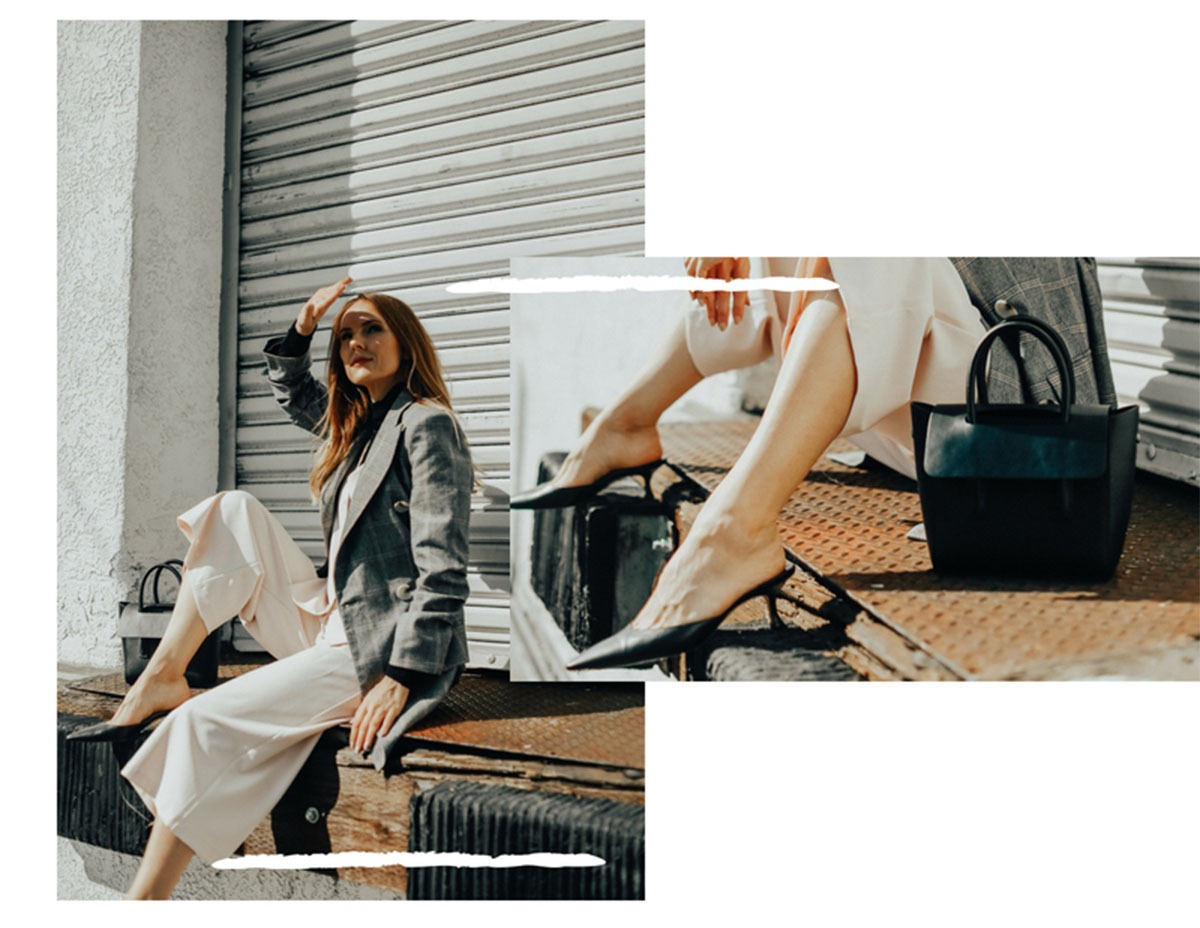 Tips for styling a suit in a fresh way:
Focus on the tailoring. It all starts here. Find a suit that really fits your frame – if the fit is off, there is no way of styling a suit that is going to help.
Experiment with tops. A classic white tee, turtle neck, thin knit sweater, silk blouse — all of these options dramatically change the direction of the outfit from a classic button down. I like to try a top that is less expected for a more unique look.
Layering. For this look I added a blazer for a three piece suit look – even though its not a coordinated jacket. The same could be done with a vest.
Take a risk. Not something you'd usually wear? Awesome! I love stepping out of my comfort zone and experimenting with looks.
Be comfortable + confident. Take risks as noted above, but make sure the look feels true to you. The best way to rock any outfit is to be confident in the look.