*This post is sponsored by Crane and Lion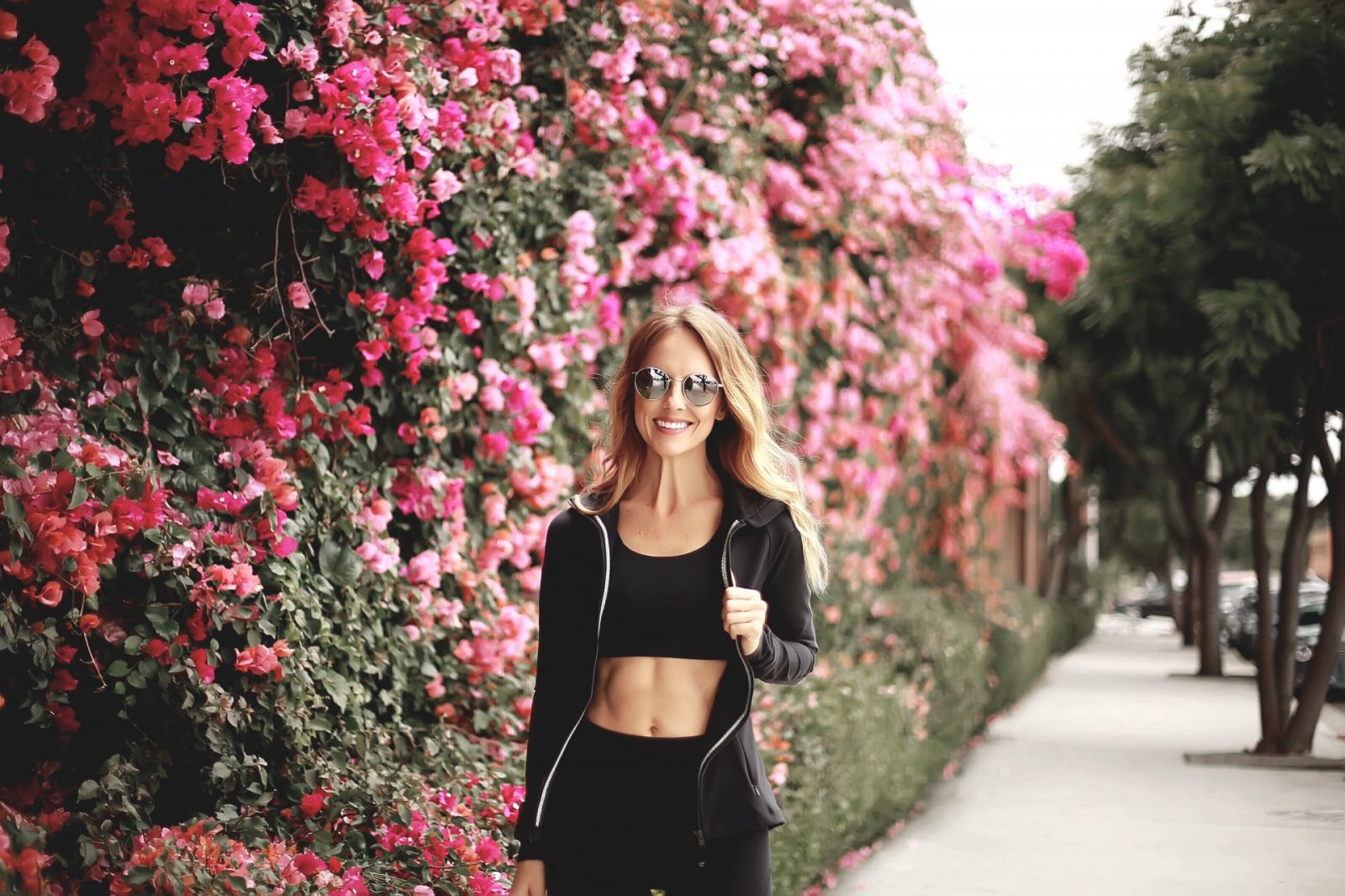 I never really understood people who wear activewear all day. Yet somehow I've become one of them! Finding chic activewear has totally changed my mind on the whole activewear-all-day concept. I suppose it doesn't hurt that I am in Los Angeles and it is the norm to see people in activewear- chic or otherwise. But, even if it weren't the norm I'd still be living in this Crane and Lion combo.
My days are varied and include several activities, errands, and of course sitting at my desk. Do you know how amazing it is to put on an outfit in the morning and be able to go through your day without rushing home to change in-between? My days are all over the place, but follow a general pattern that's something like this:
6.30am Take Lily out for a walk
7am grab a coffee
9am Walk home from Pilates
12pm Lunch – this day happened to be at Griffith Park Observatory with my friend Kelsee. I love to see LA from a different view!
4pm Back home to walk Lily
It is so nice to have activewear that feels polished enough to wear throughout the day – not just while being active. When I came across Crane and Lion I was so impressed by their technical yet chic designs. The detailing on their pieces immediately caught my eye on their website, but I was even more impressed by the quality when they arrived. I can say that I have never felt more chic in activewear. EVER. I have to keep telling myself that I can't wear this set daily! Not because I'm worried that my neighbors will judge me, but because I'm afraid to wash it so many times and inevitably see it fade so early in its life, haha.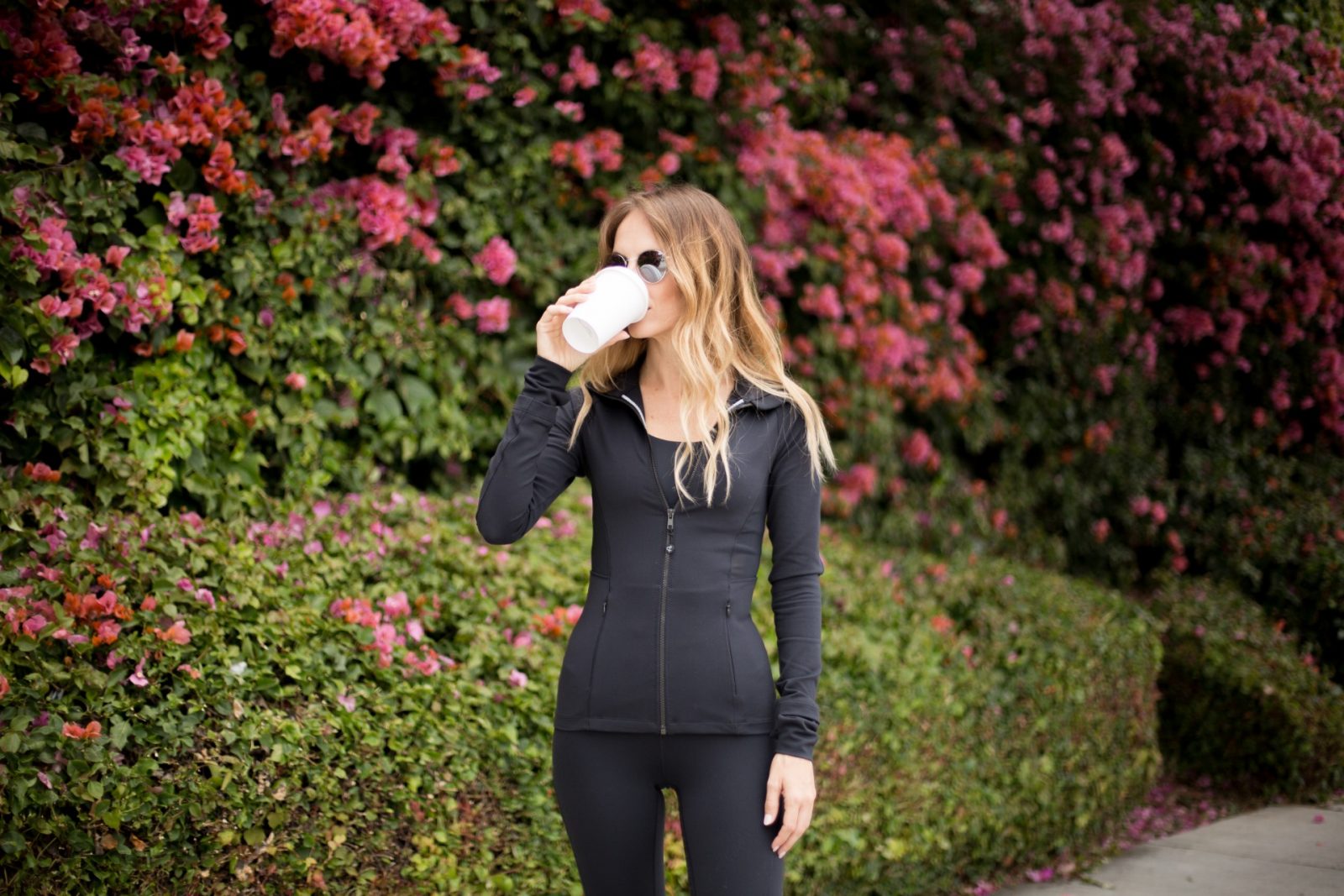 I can't even explain to you how perfectly this track jacket fits. Seriously, I wish I could recreate this in every material and get one in every color. IT. IS. PERFECTION. Two hidden pockets on the front, a mesh panel for breathability on the back, and the sleeves can be worn two ways?! I love that it's snug on the hips and waist – this style seriously lends itself to remaining femme while being sporty. Even though it's June it's still chilly in the mornings and evenings in LA, so a light jacket is an essential. So happy I found this one!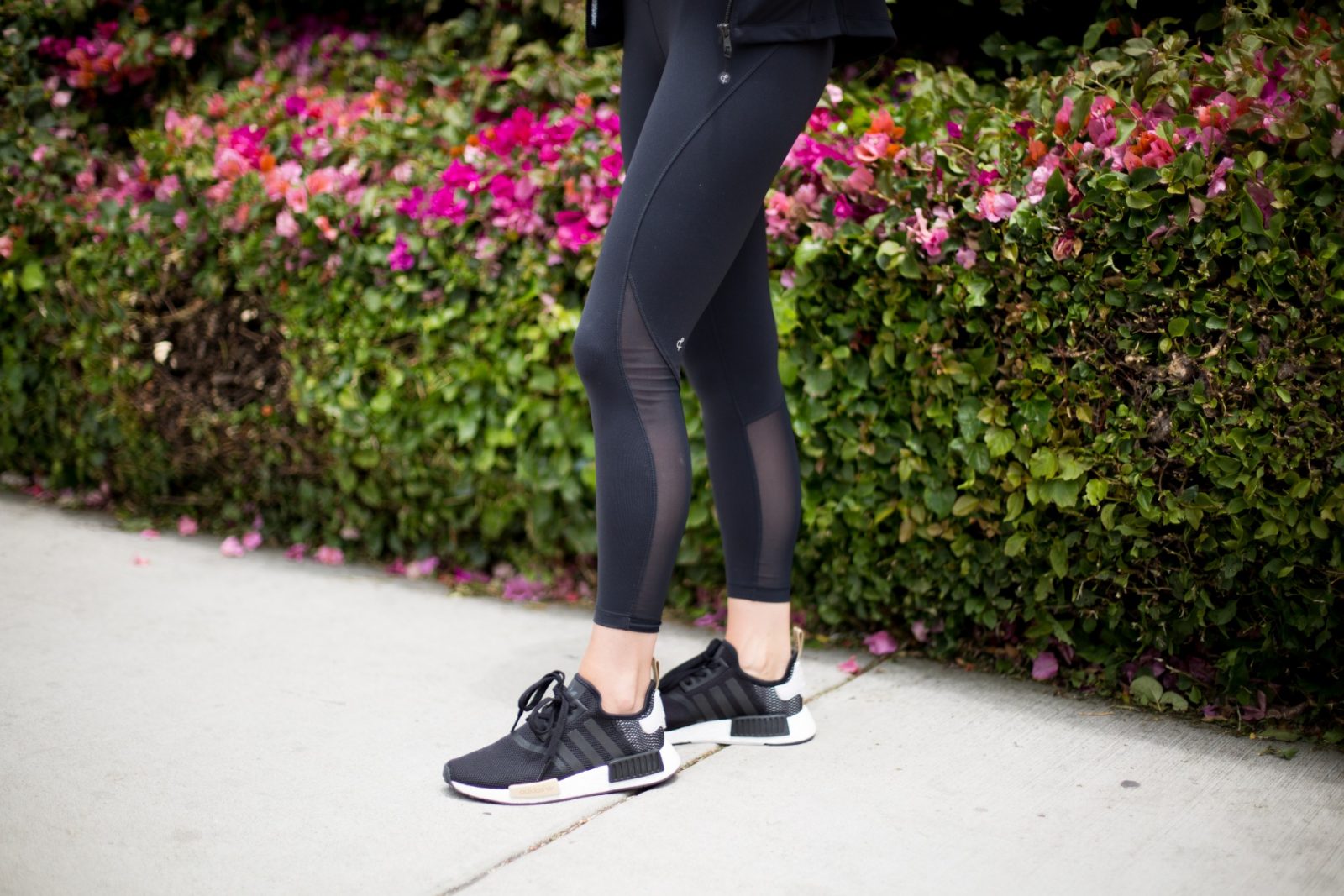 The mid-rise tights have gorgeous seaming on them that makes them look like they are insanely expensive. Seriously. The mesh panel adds a touch of playfulness to these tights that says "yes, all these other details scream luxury, but I'm fun too!" Basically, these tights are amazing. And the length?! Just scroll back up and see for yourself. Could it be better? Nope!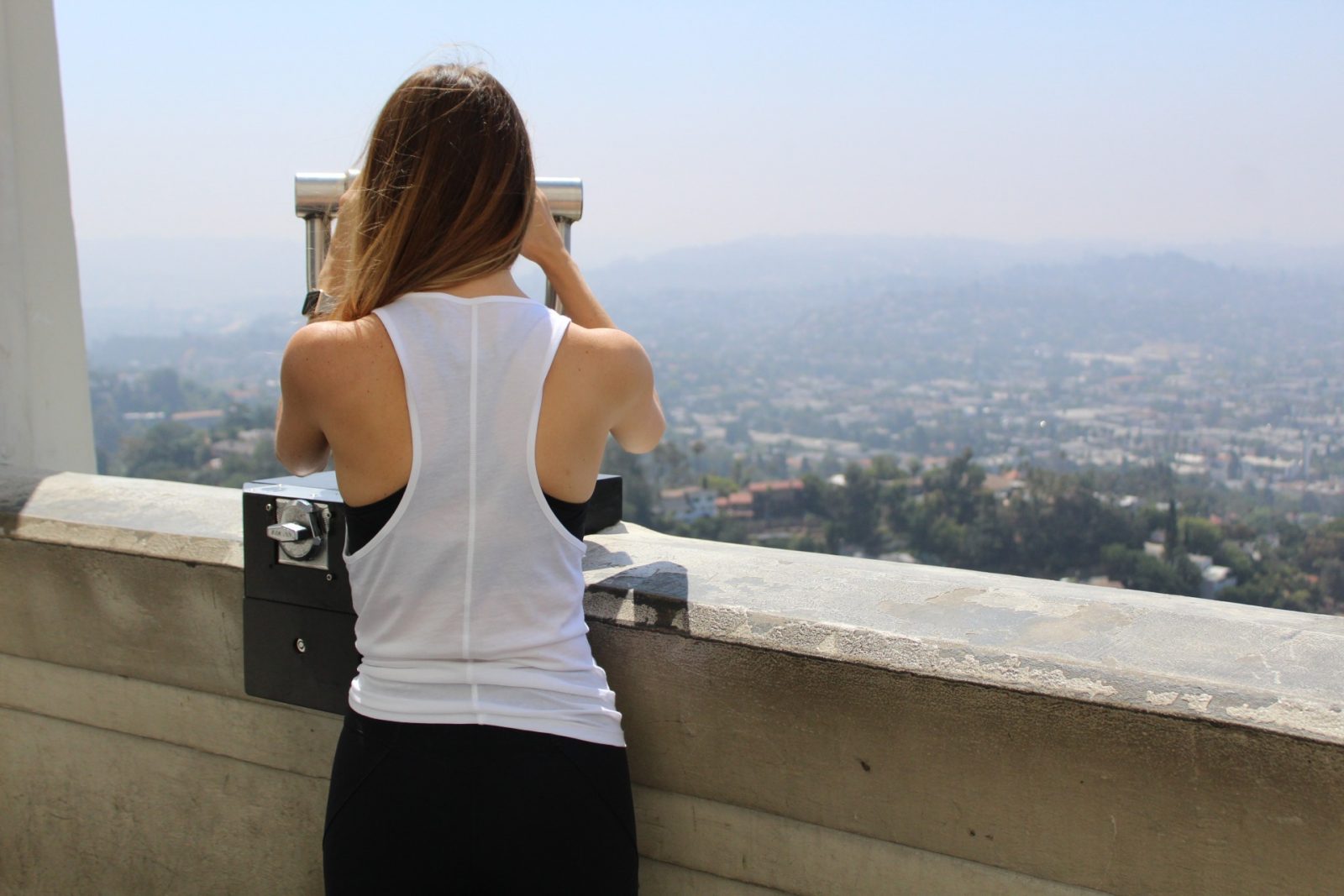 Any of you who have been around the blog for a while will find it no surprise that I added a white tank. Even in athleisure I still go for white tops. I can't stop myself! The cut of this tank is awesome – low on the sides (but not too low) with a racer back. Fun/feel good fact: This tank is created with pima cotton and made in Peru by a woman-owned and woman-made factory! And of course no activewear look is complete without a sports bra! This sports bra is super soft and has a gorgeous key hole back.
Can you guys tell I'm a massive fan of this brand? I feel like I'm an unofficial spokesperson as every time I'm in this set I'm telling someone "it's Crane and Lion! Go to their site!" In all seriousness, I'm so incredibly pleased with the design and quality. If you're an activewear lover do yourself a favor and head over to Crane and Lion to peep their latest designs.