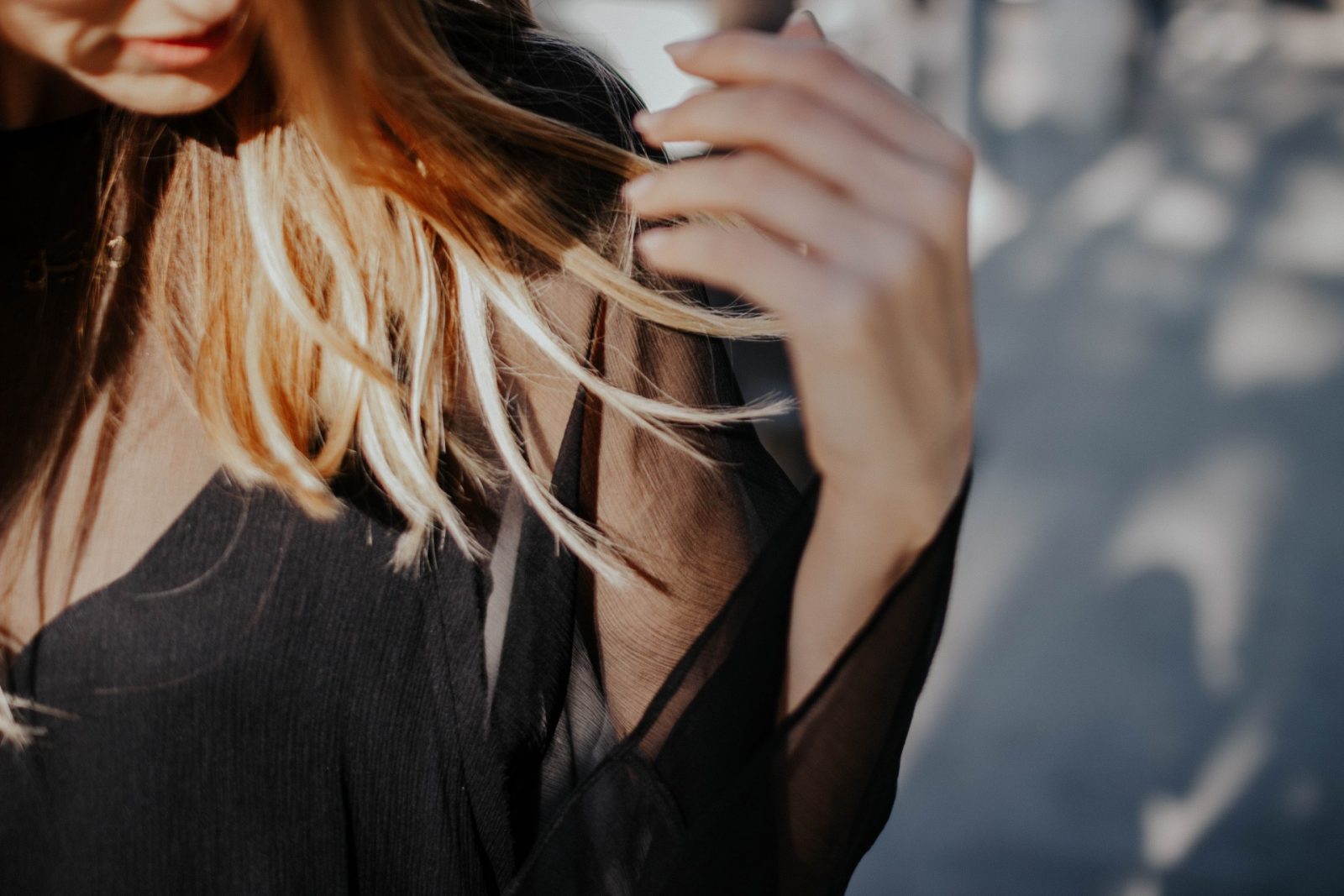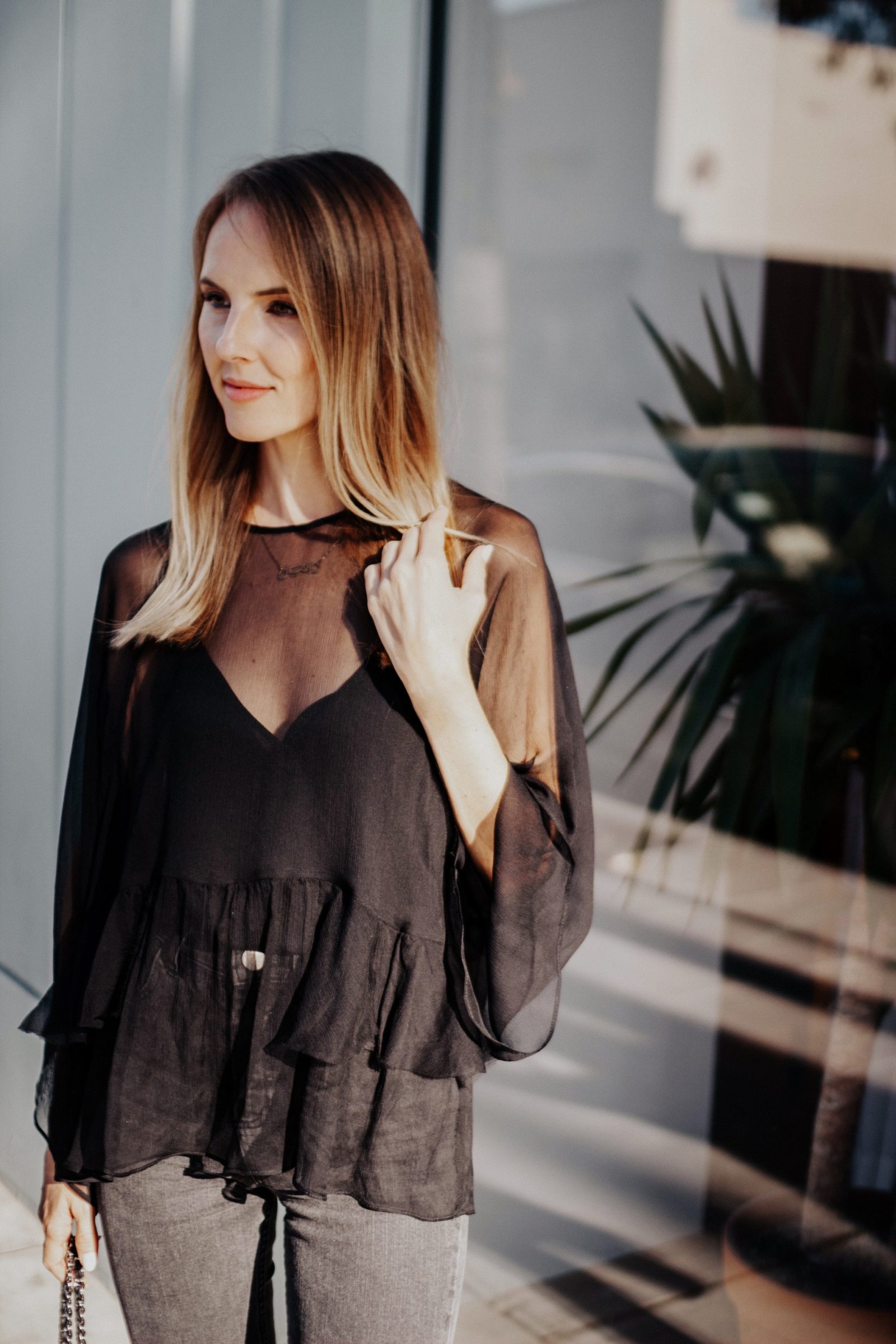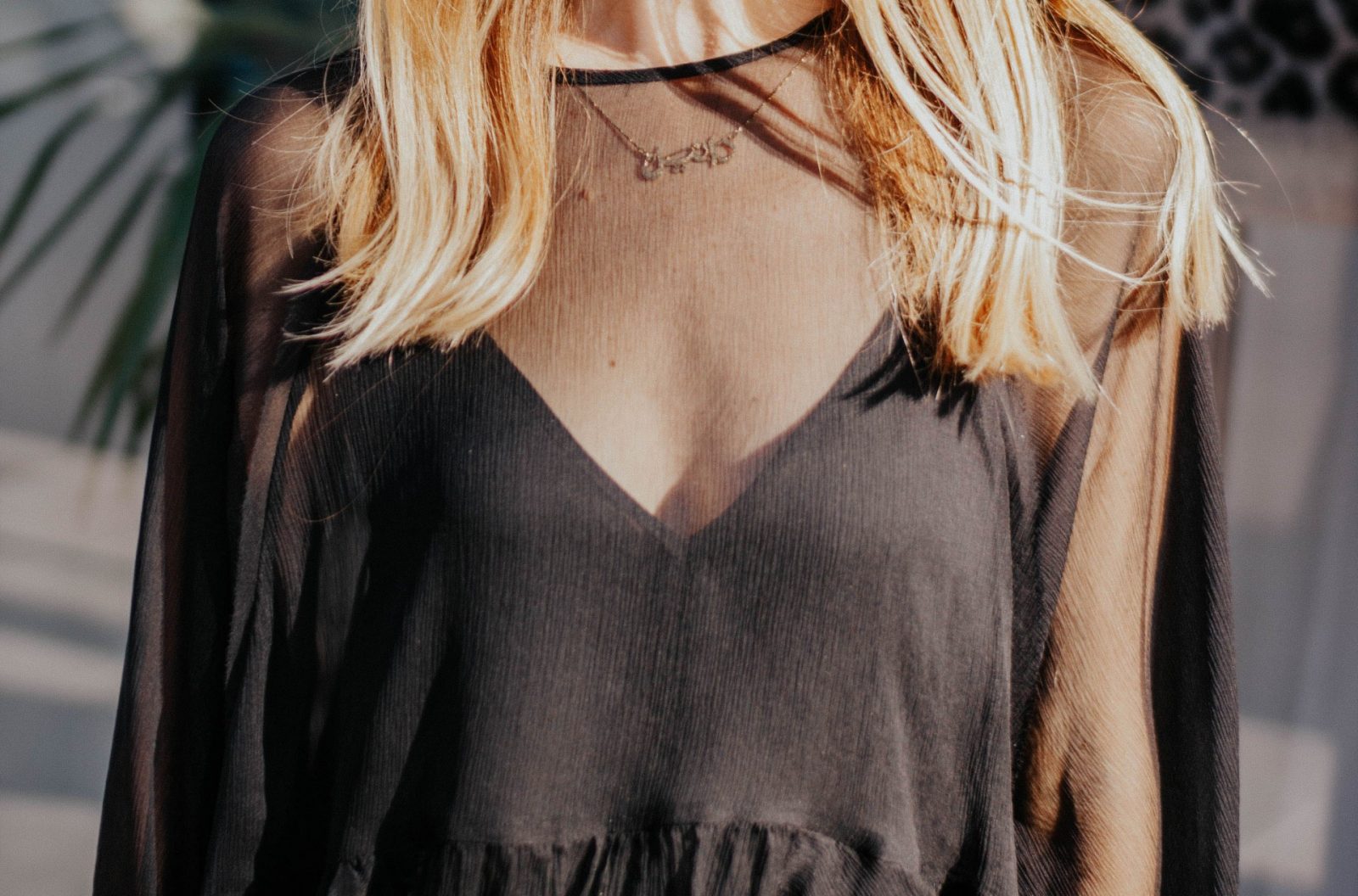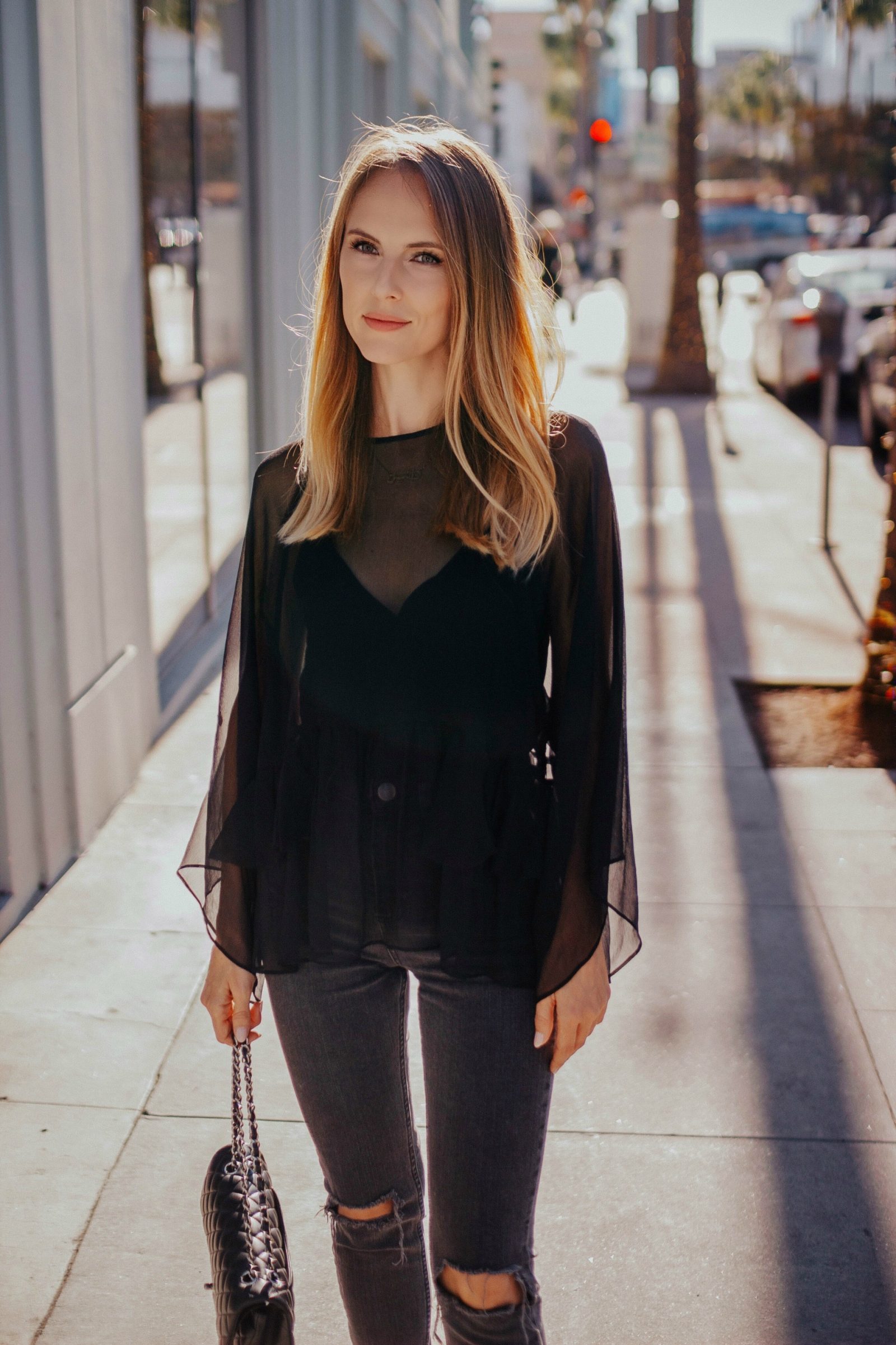 I won't be partaking in any Halloween festivities this year, so this raw edge black sheer blouse by Krisa is as close as I'm going to get to a costume. I was recently introduced to Krisa and immediately was smitten. Not only because I love their sculptural yet delicate designs, but also because their pieces are constructed here in Los Angeles.
This oversized blouse is a little out of the ordinary for my style, but I loved the delicate feel of the raw edge paired with the sheer design and decided to try something new. I initially planned to pair this blouse with leather leggings, but alas I could not find them as I was heading out the door. Instead I decided to pair them with some destructed denim (which looks a lot more gray in these photos than it does in real life). Of course, I found the leather pants immediately upon returning home – always the case isn't it? Guess that gives me a reason to repeat this flowly blouse in the next couple weeks.
Linked below are several Krisa pieces that I've got my eye on… don't be surprised if you see one of them pop up on the blog soon.