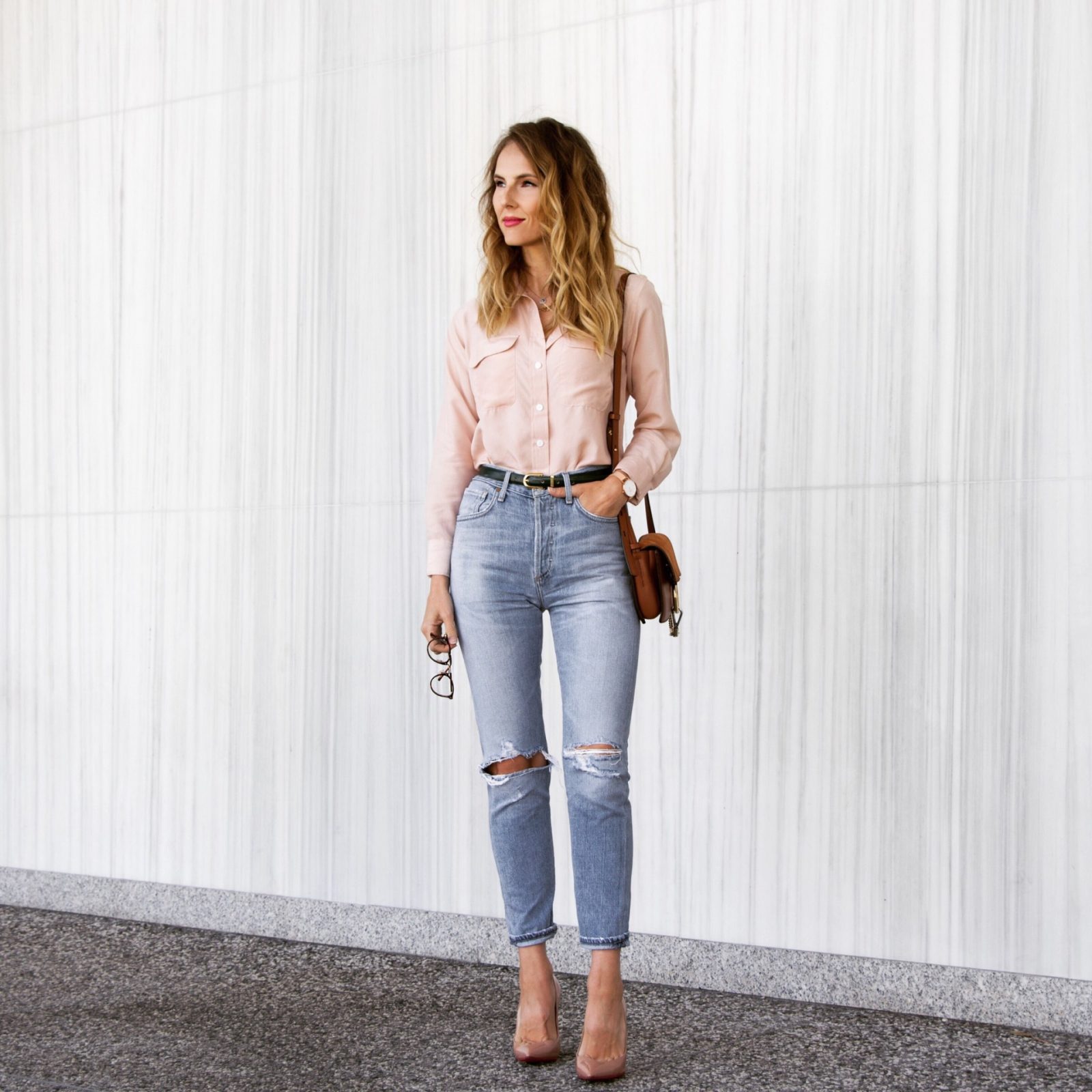 I love simple luxuries. A washed silk button down shirt. Perfectly worn in denim. Pumps in the perfect shade of nude. An understated vintage belt that truly matches next to nothing, which means I pair it with everything.
This throw on and go look is so effortlessly chic and the best bit is that it's so easy to replicate. The key to making this look a little more femme is finding a top that is not too boxy, and a pair of denim that fit properly through the waist and hips. To be fair I struggle with both of these.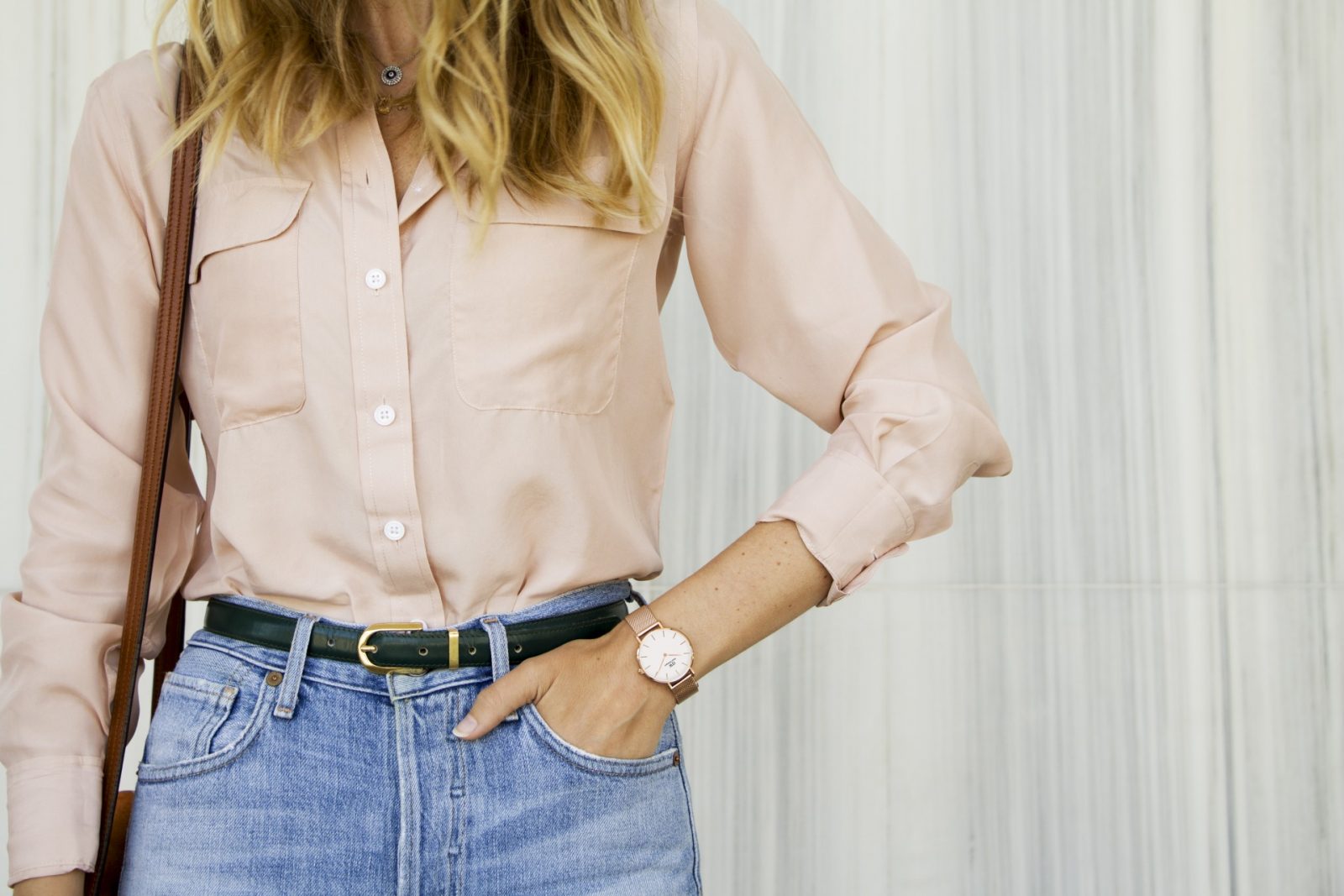 I am quite narrow, have a small bust, and thin arms so many button down shirts can look oversized or frumpy on my frame. Many times I'll tie them in a knot in the front to combat this, and while it is an easy fix that look isn't quite as sophisticated as I wanted for today. I love that this washed silk button down shirt is casual, yet chic. A touch masculine with the oversized pockets paired with a perfectly femme shade of pink.
Inevitably if pants fit me in the hips they are too loose in the waist. If I try the size that would fit my waist I can't get them over the hips. Enter the belt. It's your savior in a time crunch, and instantly makes this outfit more polished. I really adore this vintage hunter green belt that I found a few years ago. I still can't believe I got it for about a dollar!
But, for a more permanent solution a tailor will be your best friend. Good tailoring is key to making proportions appear correct for those who aren't lucky enough to fit perfectly into off the rack items.
washed silk button down shirt c/o CAMIXA
denim CITIZENS OF HUMANITY
heels LOUBOUTIN
watch c/o DANIEL WELLINGTON
bag CHLOE