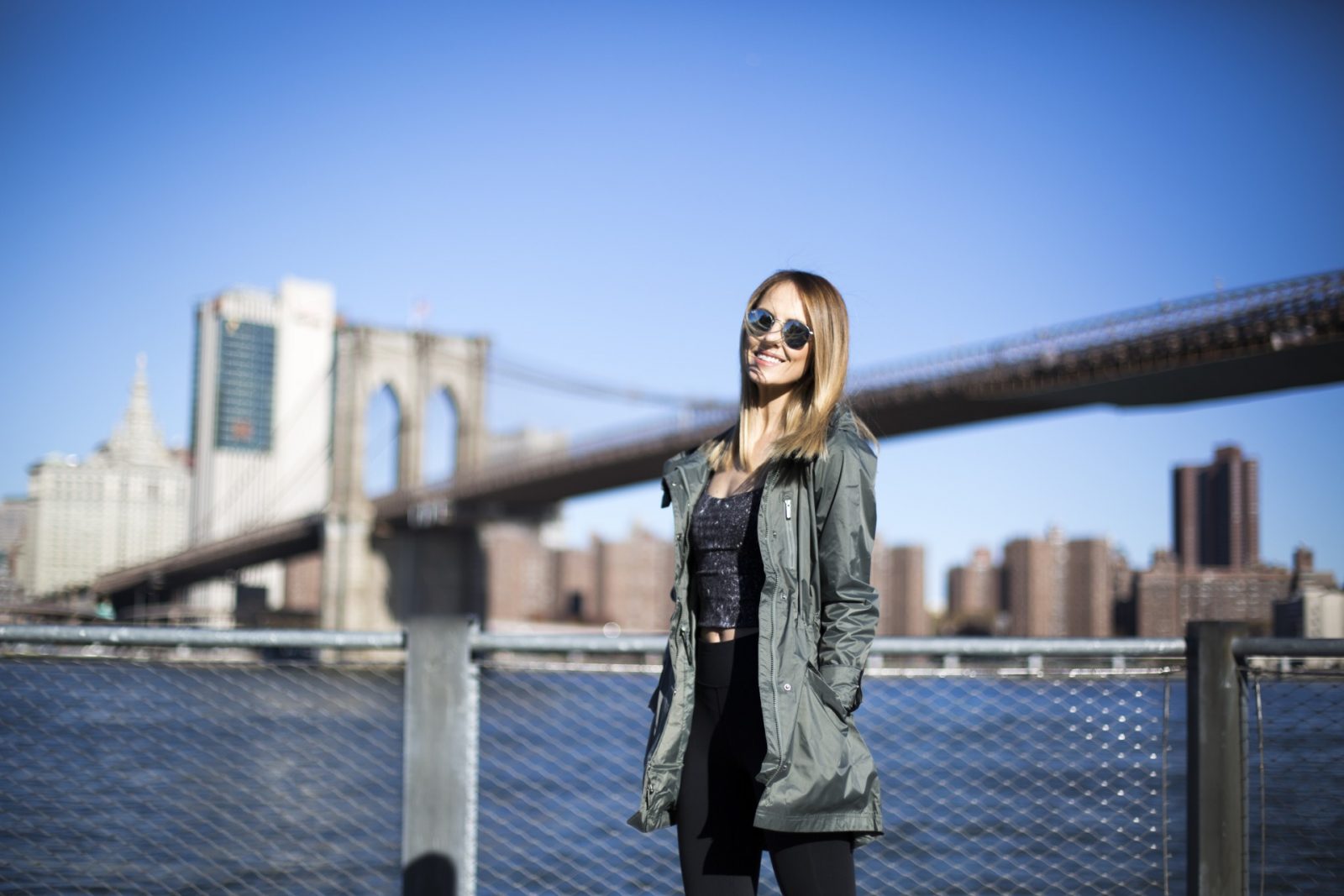 Making healthy changes that stick is totally possible.
It's not always easy, but it is definitely achievable!
A little back story:
It took me longer than I'd like to admit to start exercising. I'm talking like 15 years.
Now that I've started exercising I have gained the confidence to try new activities and attend new classes – the old me would have never done this. It sounds simple, and so cliche, but honestly
the first step is truly the hardest.
When I attended my first barre class a few months ago I had a panic attack outside and really wanted to back out. However in anticipation of this I had prepaid the class and made sure to tell three people that I was going – read: accountability. I couldn't back out now!
I fought through the panic attack and anxiously entered the studio. Unfortunately, upon checking in I had a small breakdown at the front desk. I explained to the receptionist that it was my first class and I was nervous about the whole experience. She reassured me that everything would be fine, showed me around the studio and then it was go time. I went into the class and tried to remember to breathe.
Some sort of divine intervention happened and it turned out my class had only three attendees. This gave me the luxury of not only having less people around (who would, in my mind, see me fail), but also afforded me more attention from the instructor. Suggestion – look for a 'beginners class' when you're keen to try something new.
After class I felt so happy that I had survived it, and maybe even a little bit proud.
That was my stepping stone. I'd be lying if I said I do not still get nervous walking into a new class. I definitely do. But, I keep pushing myself to do it anyway. Because that's what progress and evolution are about!
I'm embarking on this health journey because:
1) it's about damn time; if not now, then when?

2) I deserve it
There are so many excuses one can make and all of them are self limiting. As someone who has been there, made all the excuses, and made it to the other side here are my very basic suggestions:
Set realistic goals. If you don't exercise currently, don't think that you will start exercising 7 days a week straight out the gate. Setting your goals too high is a sure way to fall short, get down on yourself, and quit all together. Start small!
It doesn't have to be all or nothing. If you miss a day or eat something that you shouldn't have it's not the end of the world! Does it suck? Yea. Did you let yourself down? Yea. Does it mean you give up? HELL NO. Collect yourself, press reset, and get back in the game.
Find a time that works for you. If I schedule a class in the evening I spend all day worrying about it. So to combat this I attend a 7am class so that I wake up and go straight there. Zero time to think about it. I finish the class with a spring in my step and I'm ready to conquer the day – all by 8am.
If you hate it don't do it! Ok, let me clarify. If you hate running – don't run! If group classes aren't your thing – don't do them! Part of sticking to something is enjoying it. And, I get it, you may not enjoy it straight away. But there is a difference between not enjoying something and absolutely hating it. Find something you don't hate and go from there.
Ultimately, be stronger than your excuses. YOU'VE GOT THIS!