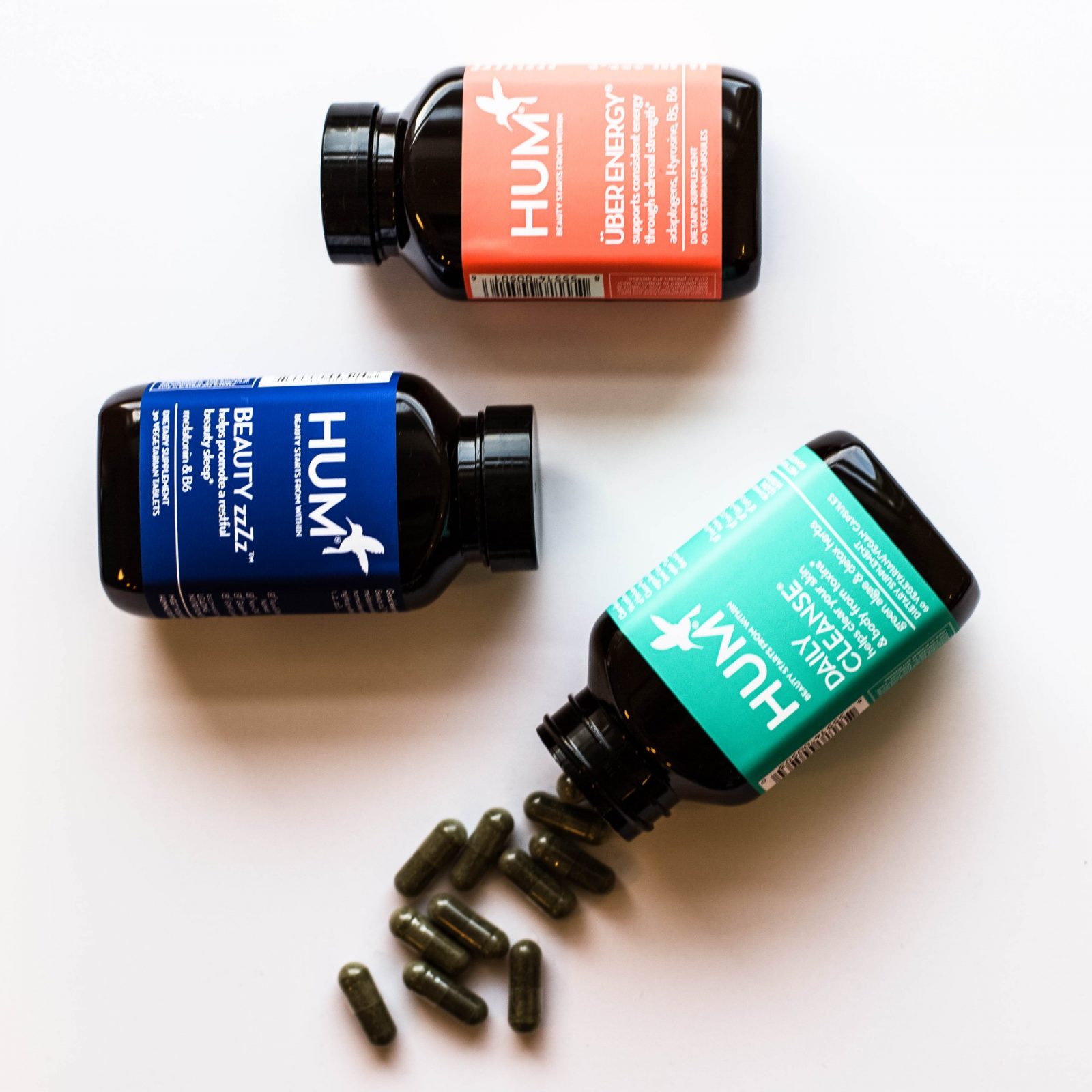 Spoiler alert: I am a massive fan of HUM Nutrition. Massive.
From my first experience with HUM's user interface to their packaging to their efficacy – HUM has the vitamin/supplement/nutrtion game on lock. Selecting vitamins and supplements can be so daunting. With so many products available, which do you really need?! HUM sorts this for you by providing you with a questionnaire that aids in creating a tailor made plan for you and your needs. Yup. Combine that with access to a nutritionist and you see why HUM has me feeling so loyal.
My plan created from the answers to my questionnaire included: Daily Cleanse, Uber Energy, Runway Ready, and Beauty zzZz. Personally, I will redo the questionnaire each time I order because 1) your vitamin needs can and do change, and 2) HUM creates awesome new products all the time. It's great to continue to use what you know is working for you, but also I'm always open to the possibility of trying new items.
I take the Daily Cleanse first thing in the morning with a glass of room temperature lemon water. This is not a 'cleanse' in the sense of the way you may assume. This doesn't have anyone running to the restroom nor is it any sort of laxative. Daily Cleanse is created with algae and detox herbs and works to clears your skin, liver, kidneys, etc of toxins.
Uber Energy is my second supplement of the day and I typically take this after a small breakfast of avocado toast or after lunch. This works to balance the adrenals in order to combat fatigue, increase productivity and help you keep you calm in stressful situations. Pretty clear this one was made for me! Uber Energy is high in adaptogens, and adaptogens are one of those things that has a house divided – some say you should take a break from adaptogens every so often and others say it's fine to use daily. As I said I'm eager to try all of HUM's products relevant to my specific needs so this is a supplement that I would rotate in and out of my plan every couple months.
Runway Ready is the third supplement I take and this one targets hair, skin, and nails. I have noticed a marked difference in my skin and hair since moving to Los Angeles and have been eager to combat the effects of this dry climate. Runway Ready is meant to deliver shinier hair, stronger nails and glowing skin and I love that it's prepackaged – perfect for taking in your bag or traveling with.
The last product of the day, and the one I have truly most enjoyed is Beauty zzZz. I genuinely sleep better when I take this. I suffer from bruxism (grinding my teeth in my sleep) and I'm serious when I say that I truly think I grind my teeth less when I take this. #believer
*this post was Sponsored by HUM Nutrition. All opinions are my own.